Fearless Fantasy hands-on
3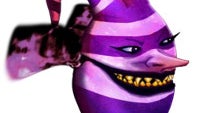 If you have a penchant for role playing games, video game developer tinyBuild has something good in the pipelines if you happen to own an iOS device. Its widely popular role playing game, Fearless Fantasy, which first was released for PC via Steam, has been receiving some work for its transition to mobile – in this case, iOS devices.

With an impending release of very soon, Fearless Fantasy isn't your typical run of the mill role playing game, especially considering there are mechanics that are specifically optimized for the touch experience. Players take control of Leon, one of the world's most dangerous bounty hunters, and you embark on various missions and quests throughout the strange Fearless Fantasy world – one that's occupied by weird creatures and monsters.

In this turn based RPG, you essentially use various gestures to attack enemies, score critical hits, and cast spells. Unlike other RPGs that heavily rely on menus for executing various actions, Fearless Fantasy mixes things up by keeping players engaged and active with their decisions – so if you're slow to do a gesture, you might not be able to defend properly against attacks. It's definitely a different change for those used to the traditional gameplay style of most RPGs, but it doesn't take a rocket scientist to quickly adapt to it.

Visually, Fearless Factory makes good use of anime-looking sprites that have really neat animations when attacking or defending. Throw in the over-saturated and potent colors tones of the characters and backgrounds, you won't be disappointed by the flashiness of what the game offer – one that kind of complements its unique game play.

Yes, the game has been available for play on the PC through Steam, but it's just almost ready to make its presence known in the App Store – though, pricing is still unknown at the moment for it. If there's any indication, it might be priced similar to what we have on Steam already, so that's around $7.