Fastest camera phones in 2016: quickest to take a picture
43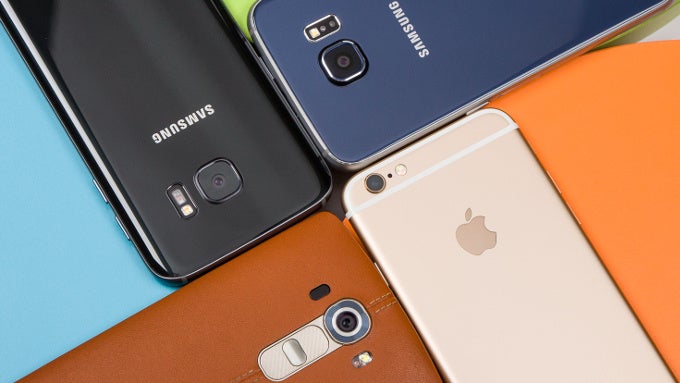 These days a smartphone camera is judged not only by the quality of the pictures, but - because you always have your phone in your pocket and can capture those impromptu moments - by how fast you launch the camera and take a picture.
After all, photography is a lot about capturing that one special moment, and those moments tend to last a very short time.
Mirror, mirror on the wall, who's the... fastest of them all?
And after you've read all of our
detailed camera comparison
and reviews, if you are serious about your mobile photography, speed will probably be your last, but not least important, concern. That's why we've put all the important phones from the major phone makers through a custom test that we traditionally perform: we measure the time it takes to take a picture. We use a phone that is unlocked and from the home screen, we tap on the camera icon, wait for the phone to focus and tap to focus. We measure this tens of times to get an accurate average result and the method is equally effective on both iPhones and Android devices.
Now that you know how we test, it's time to take a look at the fastest camera phones so far in 2016.
Camera Specs
HTC 10
iPhone 6s Plus
Samsung
Galaxy S7
LG G5
Resolution and
aspect ratio
12MP @ 4:3
4000 x 3000 pixels
12MP @ 4:3
4032 x 3024 pixels
12MP @ 4:3
4032 x 3024 pixels
16MP @ 16:9
5312 x 2988 pixels
Sensor and
pixel size
1/2.3"
1.55 μm
1/3"
1.22 μm
1/2.5"
1.4 μm
1/2.6"
1.12 μm
Focal length
and aperture
26 mm
F1.8
29 mm
F2.2
26mm
F1.7
28 mm
F1.8
Focus and
stabilization
Laser AF
Optical stabilization
Phase detection AF
Optical stabilization
Dual Pixel AF
Optical stabilization
Laser AF
Optical stabilization
#1: Samsung Galaxy S7 and S7 Edge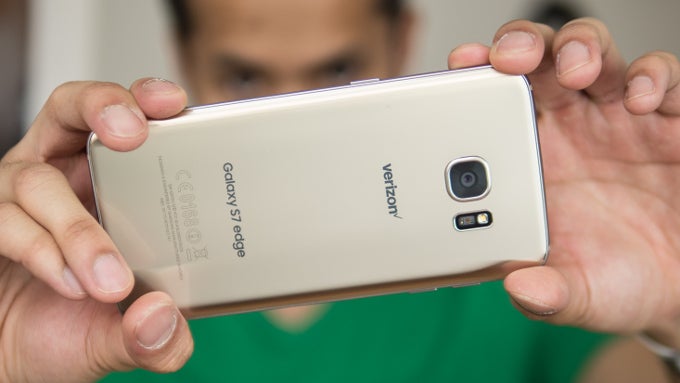 Unsurprisingly, the Samsung Galaxy S7 and S7 Edge ran away with the victory in our test for the smartest camera on a phone so far in 2016. They were just a bit faster than their iPhone rivals, as they were able to capture a picture in just 1.5 seconds. Quite notably, it took just a bit longer - 1.6 seconds - to capture a high-dynamic range (HDR) picture. Both the Galaxy S7 and S7 Edge were identically fast and that's really no surprise, as both phones run on the same system chip, the Snapdragon 820. It's also important to know that Samsung is keeping its camera app in system memory at all times, a neat idea that saves quite a lot of time when starting the application. It also allows the Quick Launch feature, where you double click the home key to start the camera from any place in the interface. So far, this is the fastest and most enjoyable way to start the camera on any phone. Kudos, Samsung!
We also measured the speed of image capture in very challenging conditions: in a very dark room (brightness level of just 2 lux), we took the Galaxy S7 to the test, comparing it against the Apple iPhone 6s. The Galaxy S7 was noticeably quicker to focus: it took it just an average of 2 seconds to focus, while the iPhone 6s averaged 2.6 seconds.
#2: Apple iPhone 6s and iPhone 6s Plus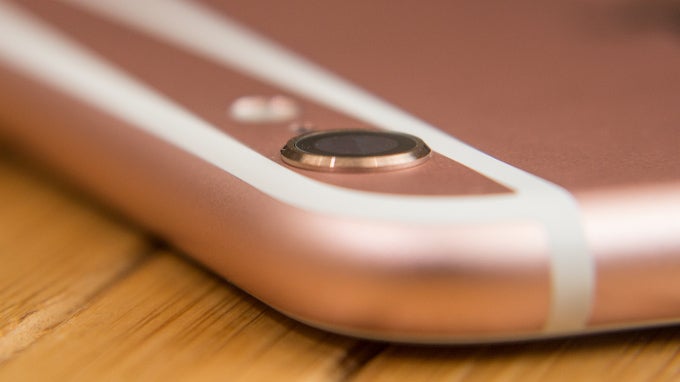 Then, there are the iPhones. The world's most popular smartphone has long captured leading ranks with its fast and reliable camera, but this year it has stepped down from its leading position.
It's still a close runner-up, taking fractions of a second longer than the Samsung Galaxy S7 family with camera speeds, but as we've already told you that difference gets multiplied in challenging lighting conditions.
We miss having the double-click to launch camera shortcut on the iPhone. It still has the camera shortcut in Control Center as well as from the lockscreen, but nothing feels as fast as Samsung's Quick Launch feature. It's also worth pointing out that the iPhone 6s Plus is a tad bit faster than the regular-sized iPhone 6s when it comes to camera speeds.
#3: Sony Xperia X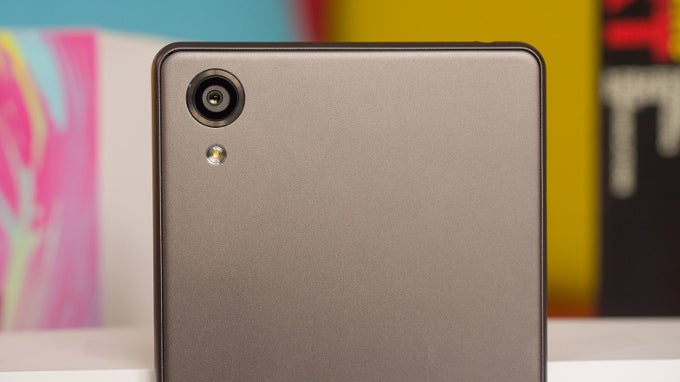 Quite surprisingly, Sony has managed to secure a top spot with its new Xperia X. Sony's new phone, equipped with a 23-megapixel camera, takes quite a while to start when you use the physical shutter key, but if you just tap on the camera icon it tends to open faster. It's a close runner-up to the leading phones out there, but we still find many issues in its camera interface that are in a need for a polish (the camera interface does not rotate as you rotate the phone, there is no dedicated video recording button, and so on). You can read all about its camera performance and issues in our detailed Xperia X review.


#4: Microsoft Lumia 950 XL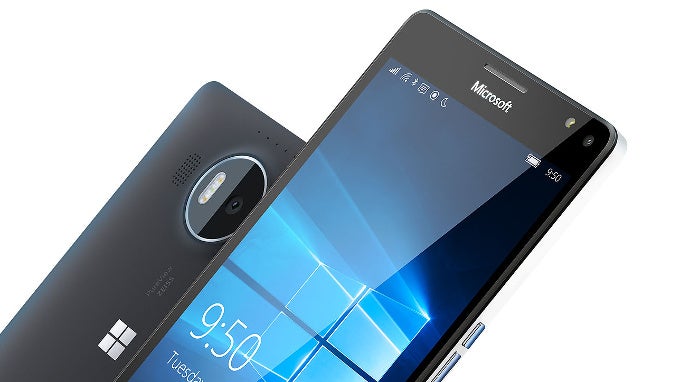 Another surprise comes from the Microsoft Lumia 950 XL. The Windows 10-based smartphones is at the top of the fastest camera list, despite the fact that it is not being actively promoted by Microsoft and despite the grim situation around Microsoft's mobile platform. The Lumia camera has long had huge ambitions, but we found high-performance cameras like the iconic Lumia 1020 to be depressingly slow. We're happy to see that Microsoft has ironed out all those speed issues.
#5: The big tie: Nexus 6P / iPhone SE / LG G5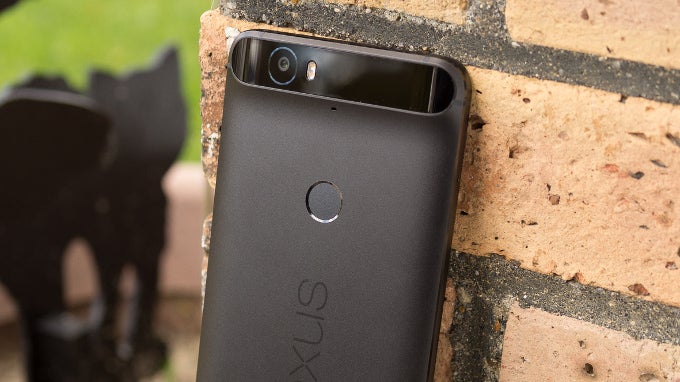 We measured an average time of 2.2 seconds to take a picture on not one or two, but all three phones: the Nexus 6P, iPhone SE and LG's G5. All are noticeably slower than the leading Samsung phones and iPhones when it comes to camera speeds and all are fighting for the fifth spot in this ranking.
The Nexus 6P has the neat new double click the lock key to start the camera shortcut, but it's quite poorly executed: the phone produces a loud and annoying vibration when you use that shortcut, so much so that it's disturbing.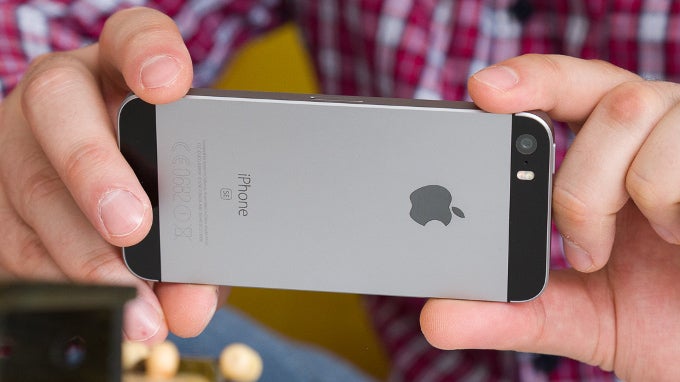 The iPhone SE, on its part, has the typical Apple camera interface and speeds with no surprises, while the LG G5 scores on par with the above two with its interesting new dual camera setup.