Fashion store will sell a "limited" number of OnePlus 2 units next week
9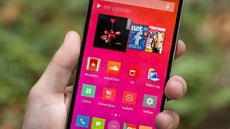 The
OnePlus 2
is a great device with an even better price, but the real cost is in the effort it takes to secure a unit.
The invitation system
has its share of critics, and while the overall coverage does help to generate hype for OnePlus, it has also allowed others to
cash in on the demand
. If you happen to be rolling through Paris, France next Tuesday, you may be able to score yourself a device the old way -- by going to a retail store and exchanging one for money. Sounds crazy, of course, but the Colette retail fashion store will have a limited quantity of One Plus 2s for sale, with no invitation required.
After the success of the even cheaper
OnePlus One
, the sequel was always going to grab the attention of smartphone fans. But not everybody enjoys being put into a queue, and with Motorola having rolled out a deluge of new, well-priced handsets of its own, many could take their business elsewhere.
Still, if you're planning to be in the French capital on Tuesday, August 11th, you might be able to snag a OnePlus 2 from the Colette store from 11am onwards. There are no guarantees, of course, so don't go booking flights just to get hold if it. But if you're in the vicinity, it's certainly worth a look.
Meanwhile, those ahead in the long virtual queue for a OnePlus 2 will be invited to purchase the much-vaunted handset from Tuesday 11th.