Family that lost power in hurricane has its wireless service throttled by Verizon during the storm
21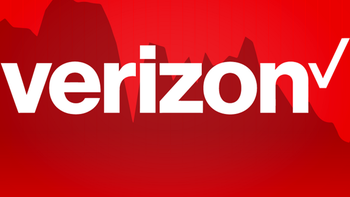 Nearly a week ago, Verizon told its customers in the forecast path of Hurricane Florence not to worry. It offered
free talk, text and data and lifted data cap restrictions for first responders
including rescue workers and police. But despite this promise to do good for those affected by the storm, at least one Verizon customer has reported that Big Red's actions during the Hurricane were less than admirable.
The gentleman goes under the handle of AbeFroman21 on Reddit. Thanks to Hurricane Florence, he and his family are without power. And to make matters worse, Verizon is throttling his wireless service to the point where it is unbearably slow. But the nation's largest carrier has offered him a solution; if he pays for a higher tier of service, Verizon will let go of the throttle button.
You might remember that last month, Santa Clara County Fire Chief Anthony Bowden accused Verizon of
throttling the internet connection used by a fire department vehicle
that is "deployed to large incidents as a command and control resource." Because the fire department exceeded Verizon's monthly unlimited data cap, the vehicle's internet connection had dropped from 50Mbps to about 30kbps just as the department was battling wildfires in the state. Verizon offered to lift the throttling if the fire department switched to a new plan at twice the cost of its current service plan.
"My family lives in a small town in eastern North Carolina, and we were just devastated by the hurricane. Our power has been out for five days now and internet service is gone as well. Two days ago my wife and I noticed that we couldn't retrieve our email from our phone or check Facebook dr updates from our community about the storm or when service would be restored. We traveled into a bigger town and called Verizon to check and see if there was a data outage and when we could expect it to be restored. Only, I was told that my unlimited plan was deprioritized for being to low tier of a plan. But if I upgraded to a higher plan my service would be restored. There's no outage, just corporations sucking dry a community that as already lost so much. Thanks assholes."-AbeFroman21
There is obviously a parallel between what happened to the Santa Clara Fire department and AbeFroman 21. It's one thing when being deprioritized means that you can't take your turn playing Words With Friends, or post a tweet. But being throttled during a wildfire or a hurricane, well that is quite a different story.
Recommended Stories