Deal: Fahrenheit: Indigo Prophecy is just $2 (80% off) on the Google Play Store
4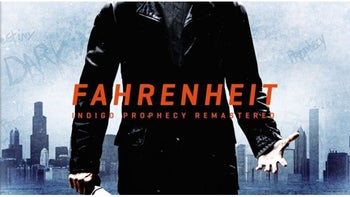 For those of you who don't know,
Fahrenheit: Indigo Prophecy
is a cult classic that made its debut on consoles back in 2005. In the meantime, the game was ported to PC and even received a remaster, which, sadly, doesn't really upgrades the visuals and doesn't bring too many improvements into the mix except for some fixes.
However, for smaller screens, Fahrenheit: Indigo Prophecy still looks decently well. Add to that the fact that the game is on sale for 80% off on Google Play Store, and you can get yourself a pretty good deal.
Fahrenheit: Indigo Prophecy is a supernatural, interactive drama where you play multiple characters, each giving you different perspectives of the story. It has a fully voiced script, as every line is voiced by professional actors in English, French, German, and Spanish.
On top of that, the game offers widescreen support (not cropped), and you can even play with a controller. Not to mention that the soundtrack composed by Angelo Badalamenti (Twin Peaks) is fully orchestrated.
Also, Fahrenheit: Indigo Prophecy features something called
Live Graphics Comparison
, which allows players to switch between the updated visuals and the original art assets.