Factory reset could permanently disable Google Wallet on your handset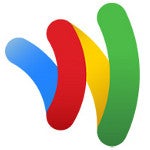 It seems like there might be a bug in relation to Google Wallet that can
prevent users from using their smartphone to make purchases
. Apparently, an HTC EVO 4G LTE user was having problems with HTC Sense crashing. The phone's owner was told to factory reset the unit and he did. But that was actually the beginning of the problem he had with Google Wallet. While the factory reset did resolve the force closing of HTC Sense, it also
permanently disabled Google Wallet
without even giving one bit of warning.
as long as he was willing to pay for it
. NFC enabled models have a little mechanism inside the NFC component on the phone called the "secure element". If this "secure element" is tampered with, or even in the case of a factory reset, those attempting to pay using Google Wallet will receive a "secure element error" message. And just to be clear, this issue is not limited to the HTC EVO 4G LTE. Any NFC enabled device usingGogle Wallet will find the feature disabled with a factory reset, even the Google Nexus S 4G and the Samsung GALAXY Nexus.
There is a way to prevent this from happening. Before you factory reset your NFC enabled phone, go into the Google Wallet app and head into settings. There,
you can click on "Reset Google Wallet"
which will delete all payment information and allow you to factory reset your phone without bricking the secure element. If the secure element has been bricked following the flashing of a custom ROM, you do have a chance if you can restore a back up ROM made before the secure element is disabled. If you can get that back up ROM going, enter the settings from the Google Wallet app and reset the app.
For those who like to flash custom ROMs, keep all this in mind, Of course, if your device doesn't support NFC, this is all a moot issue.
source: AndroidForums (
1
), (
2
), (
3
),
Xdadevelopersforum
via
Phandroid