Facebook's new iOS app goes native
7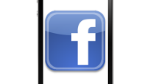 Earlier, we told you about how Facebook had pushed out
updates for both its Android and iOS apps
, and we told you about how the iOS app has been made a lot faster, but we've just learned exactly how Facebook pulled off the speed boost: it went native. You see, previous versions of Facebook for iOS, and the current version of Facebook for Android were basically fancy HTML5 wrappers, the navigation was native, but the content was just the mobile website.
Facebook's new iOS app has been completely rebuilt in Objective-C, which has both pros and cons. The decision will make the app much faster, as we've already seen, and it makes the app more responsive and smoother overall. On the downside, it will mean that Facebook will be slower on updates, because rather than just changing the HTML5 on the website, which would be instantaneous, it will have to push an update through the App Store, which brings the approval delay.
Still, it should make for a better overall experience. There are conspiracy theories that Facebook has done this in exchange for the "
deep integration
" it is getting in iOS 6, but it may just be that the changes are necessary to take full advantage of the integration. And, it already looks like Facebook may be working towards the
same thing on Android
.
Recommended Stories