Facebook updates Android and iOS apps
22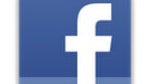 Mobile users of Facebook saw updates on the two most popular OSes today, as the social network made significant improvements to their respective mobile apps. The biggest changes will be seen by iDevice owners, as Facebook has actually undertaken a significant rewrite to speed up the app on iOS (Android users saw similar speed gains
back in July
). The Facebook app should now launch almost instantly on iOS, and whereas it used to take up to 10 seconds to start seeing posts in your feed, they should now be there immediately upon opening. It also promises faster photo loading and instant access to notifications. Finally,
iPad users will finally get to see their Timeline
, an update that is long overdo.
Android users see a smaller upgrade, but they've also been enjoying the enhanced speed for over a month, so you can't accuse Facebook of giving Android the shaft. The update will allow users to create events right from their mobile device, to add photos and emoji to messages, and a new photo upload workflow that will speed up sharing of pics from your phone or tablet.
Facebook's emphasis on speed is smart – one thing users want in their mobile experience is a total lack of lag or waiting. So for the many millions of you that use Facebook regularly on a mobile device, that experience should be much better than it was in months gone past.
App links:
Google Play
,
Apple App Store
Recommended Stories