Facebook luring in former iPhone engineers for its smartphone, tablet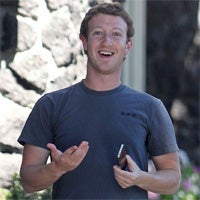 There has been rumbling that Facebook is working on its own mobile device for a little while now. We've heard reports that
HTC will launch one in Q3
and we've even heard that
Microsoft wants to get in on the action
. The latest report comes to us from the New York Times, where it is being said that Zuckerberg and friends have been rounding up ex-Apple employees that were involved with the iPhone and iPad launches and luring them over to team Facebook.
A few of the engineers that Facebook reached out to as well a couple of Facebook employees told the Times that Facebook is hoping to launch this device by next year. One of those that commented also said that this is the company's third attempt at building a smartphone.
One former Apple engineer met with Zuckerberg personally and said that the CEO asked him very specific and detail questions about the inner workings of a smartphone. When asked about the matter, Facebook remained somewhat coy and referenced a previous quote it gave to AllThingsD that said, "We're working across the entire mobile industry; with operators, hardware manufacturers, OS providers, and application developers."
One Facebook employee said anonymously, "Mark is worried that if he doesn't create a mobile phone in the near future that Facebook will simply become an app on other mobile platforms."
Makes sense considering the whole IPO thing hasn't really gone exactly as planned. We would assume Facebook must feel at least a little bit of pressure to churn out its next big hit.
What do you think? Doesn't Facebook have a place in the mobile world on its own platform or it is better for it to live the life of an app?