Facebook joins the fitness game with purchase of Moves app
3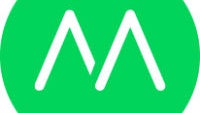 Fitness and health tracking is quickly becoming big business, and everyone wants to be in the game. Many of the big players (Google, Apple, Microsoft) have relatively easy ways into the market because they run mobile operating systems that either connect to wearables or will (eventually) power wearables. Facebook doesn't have that luxury. Facebook's best option is to incentivize users to share health tracking data, and today it took the first step towards that by purchasing developer ProtoGeo Oy, maker of the Moves tracking app.
If you haven't heard of Moves, it is one of the better fitness tracking apps that will run in the background on either your Android or iOS device, and doesn't require a separate hardware accessory. It will figure out when you're walking, running, or cycling and track your routes, all automatically with no need to manually start or stop the app. It will also generate a daily storyline, which you can share to your favorite social network, if you want.
The team and the app are now going to be under the umbrella of Facebook, but Facebook is saying that no one should worry about privacy issues, because the intention is to keep the app and its data separate. Facebook added, "There are no plans to change that or commingle data with Facebook." Of course, "no plans" doesn't mean it will never happen, but at least it won't happen in the near future.
The terms of the deal have not yet been released.