Facebook pulled the plug on LOL, its teen-oriented app, before it even launched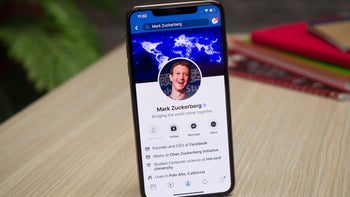 Facebook began as a website for college students to connect, but its demographic quickly ballooned to include everyone and their grandmother (almost literally). And while more users was a good thing for Facebook, the wide adoption had a negative effect as well. Teenagers don't really enjoy hanging out with their older and totally uncool relatives, so many of them heavily reduced their activity on Facebook in favor of other apps such as Instagram and Snapchat.
In a somewhat cringy attempt to gain back teenagers' good grace, last month Facebook announced that it's
developing a meme app called LOL
. The idea behind the app was to siphon memes and other teen-oriented posts from the feeds of popular Facebook pages into a separate feed for easy enjoyment.
Well, it seems that "enjoyment" wasn't had by most of the 100 teenagers that beta-tested the app. After receiving feedback about LOL, Facebook decided to cancel the launch of the app,
Recode reports
. We're sure that Facebook has also noticed the reaction among the general populace once the news about the app started circling the internet (hint: it wasn't very positive either). It's safe to say that no one will feel bad about missing out on LOL and teens will just have to continue wasting their time on TikTok or something.
Putting this project aside, Facebook is apparently now focusing on even younger internet users. The so-called "youth team" that's developing the company's products for, well, the youth, will be instead working on improving Messenger Kids. If you were unaware of its existence, Messenger Kids is a separate app meant for children under 13 years of age which aren't allowed to make Facebook profiles as per the site's terms of service.
This project faced its own criticism and suspicion, considering Facebook's privacy track record, but Facebook is keen on making it better and changing people's minds.