Facebook Messenger conducting small sample testing of voice-to-text feature
2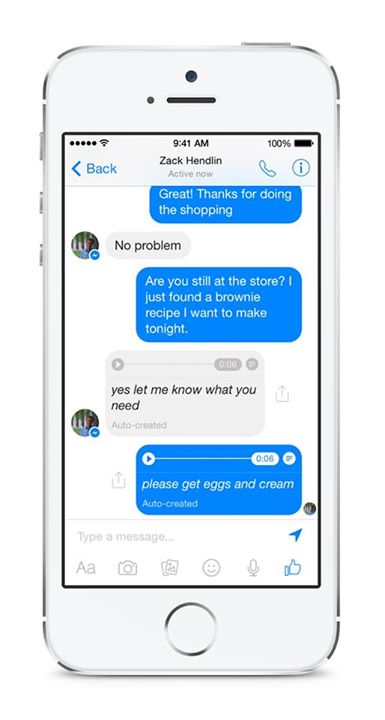 A new feature began testing among a small group of Messenger users which automatically transcribes speech into text.
It is already possible to send audio and video clips via Messenger, but the idea behind this feature is to enable people to read the text from an audio file when it may not be an ideal situation to listen to (or hear) the recorded message.
Facebook announced the "tiny scale" test via VP David Marcus' Facebook page. Facebook figures that people who are in a loud environment, or meeting will find this feature quite useful. As the test progresses, expect to see the feature made available to a wider user base.
Facebook did not say how small the initial test was, and indeed, we are not sure what qualifies as "tiny" for a social network boasting over a billion users. However, the company rolls out regular updates to its iOS and Android apps, so we expect that this audio-to-text feature to make its way into the mainstream fairly quickly.
sources:
Facebook
via
TNW