No, you probably shouldn't be using viral sensation FaceApp to make yourself look older
26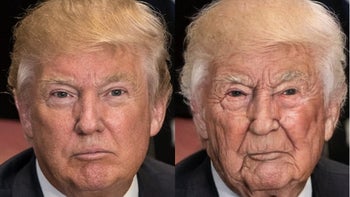 Update
:
The article has been updated with Wireless Lab CEO's statement regarding the privacy issues. You can find it at the bottom.
Have your social media feeds been filled to the brim with tacky Area 51 memes and pictures of old people that seem just a bit off?
While we can blame a meme Facebook for the former, the reason for the latter is the trending #AgeChallenge kick-started by the developer behind gender-swapping, age-bending app FaceApp. Congratulations, that's just the state of social media in mid-2019, and it's the latest proof that clever marketing strategies can easily create tons of media coverage by achieving viral status.
What's FaceApp?
Released on both iOS and Android more than two years ago, in the early months of 2017, the app was destined for virality from its very inception thanks to its genius premise: users upload a photo, AI algorithms do their behind-the-scenes magic, user receives a funny augmented version of themselves that simply begs to be shared on social media. From the get-go, users could choose between filters that made them older, younger, swapped their gender, dyed their hair, imagined them with thick beards and make-up, and so much more.
A couple of months after its arrival, FaceApp quickly sparked tons of controversy with a couple of ethnicity-changing filters it scored, enabling users to partake in what's best described as digital blackfacing and racial appropriation.
Now, the trending #AgeChallenge urged people to use the ageing filter to showcase how'd they probably look in 30-40 years' time, and just like it happens sometimes, social media feeds across the globe got swarmed with wrinkly and wiser versions of your friends, acquaintances, and next of kin.
Truth be told, FaceApp's filters does a very believable job that almost always sparks a "
Wow!
" or at least a "
Would you look at that!
". There's no way to really know what you'd look in a few decades' time, but the results at hand all look quite believable, to the point where they're seemingly crossing that uncanny valley that is slightly putting us off.
I tried it on myself, and let me tell you, I look a lot like my grandfather on my father's side.
FaceApp filter applied on a selfie taken on a Huawei phone - my privacy self-preservation is non-existent
In the meantime, methinks the kid filter doesn't do as good a job: it's a bit hit or miss, and isn't very believable. There's another thing to consider here, though - we all know how we looked as kids, so the algorithms undertake a way more serious scrutiny on our part, especially when you compare them with the "old" filter.
Those two filters are, to me, the real catwalk star of FaceApp, with the rest being way less impressive in what they do. Sure, your mileage may vary.
Privacy concerns


More than 100,000,000 Android users have downloaded and used FaceApp for the two and a half years it's been available. It's also currently the #1 top free and #2 top grossing app on the Apple App Store, which means that an equal amount of iOS users have likely downloaded and used it.
It all looks like a harmless face filter app, and hopefully it is, but there are some serious concerns about the app's privacy. See, the app is developed by a Russian company called Wireless Lab and the terms & conditions of usage are sketchy at best. In their essence, the terms and conditions (
linked here for your ease of use
) are pretty standard... until you come to the part where
"you grant FaceApp a perpetual, irrevocable, nonexclusive, royalty-free, worldwide, fully-paid, transferable sub-licensable license to use, reproduce, modify, adapt, publish, translate, create derivative works from, distribute, publicly perform and display your User Content and any name, username or likeness provided in connection with your User Content in all media formats and channels now known or later developed, without compensation to you"
.
Essentially, once you download and use FaceApp, you're giving this Russian company the exclusive right to do whatever it desires with any photo you upload to the app. You might end up on a billboard somewhere in Moscow, but your face will most likely end up training some AI facial-recognition algorithm. The worst part is that this right is irrevocable, meaning you can't just delete your profile from the app and the app itself and expect Wireless Lab to stop using your content as it sees fit.
"FaceApp, its Affiliates, or Service Providers may transfer information that we collect about you, including personal information across borders and from your country or jurisdiction to other countries or jurisdictions around the world. If you are located in the European Union or other regions with laws governing data collection and use that may differ from U.S. law, please note that we may transfer information, including personal information, to a country and jurisdiction that does not have the same data protection laws as your jurisdiction."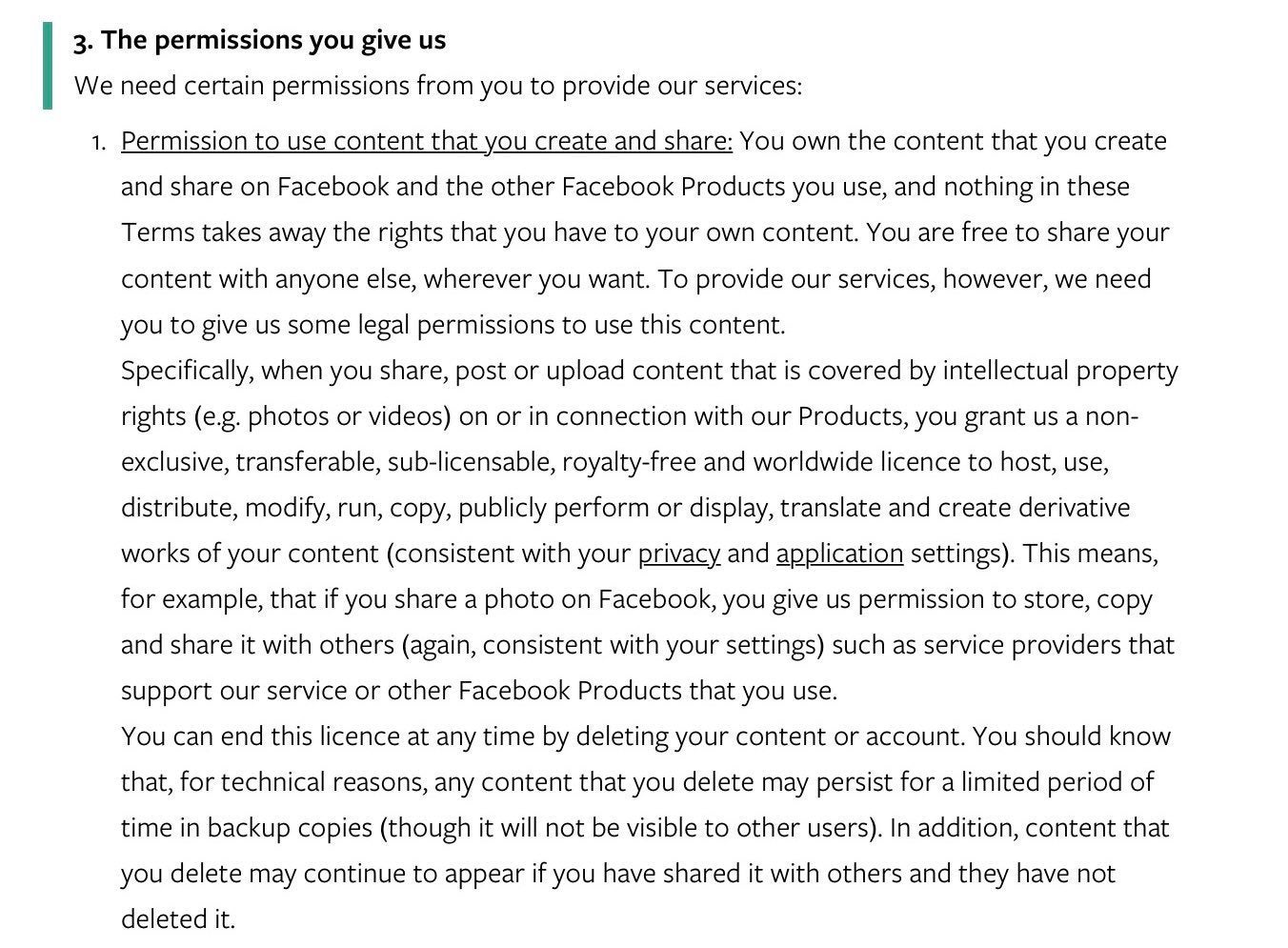 FaceApp and its Terms of Use
Meanwhile, FaceApp's privacy policy clearly stating that the developer can access and store your location data and browsing history.
"We use third-party analytics tools to help us measure traffic and usage trends for the Service. These tools collect information sent by your device or our Service, including the web pages you visit, add-ons, and other information that assists us in improving the Service. We collect and use this analytics information with analytics information from other Users so that it cannot reasonably be used to identify any particular individual User."
This data won't be shared with any other entities outside FaceApp, but could be used by
"businesses that are legally part of the same group of companies that FaceApp is part of"
. Another gray area.
Gary Davis, McAfee's Chief Consumer Security Evangelist, also voiced the security-oriented company's concerns about FaceApp:
"While it may initially seem private, the terms of service from FaceApp may raise some concern around privacy since it's not entirely clear on what is happening behind the scenes. As of now, when consumers use the app, they are granting full access of the photos they have uploaded, which the company can then use for their own benefit. At the moment, there is nothing to indicate that the app is taking photos for malicious intent, however it is important for consumers to be aware that certain countries, such as Russia and China, have shown little regard for the privacy of people using technologies based there. It's always best to err on the side of caution with any personal data and think carefully about what you are uploading or sharing. A good security practice is to only share personal data, including personal photos, when it's truly necessary."
With Internet Research Agency, another Saint Petersburg-based company being connected to the cyber-interference in the 2016 US presidential campaign that saw Donald Trump elected, there's really no telling what could Wireless Lab be up to. Hopefully that's all just fear-mongering, but you can never really be too safe in the Internet, especially when it comes to your own personal data.


FaceApp's CEO addresses privacy concerns

Amidst the rising provacy concerns, Wireless Lab CEO Yaroslav Goncharov responded to the calamity:




We are receiving a lot of inquiries regarding our privacy policy and therefore, would like to provide a few points that explain the basics:

1. FaceApp performs most of the photo processing in the cloud. We only upload a photo selected by a user for editing. We never transfer any other images from the phone to the cloud.

2. We might store an uploaded photo in the cloud. The main reason for that is performance and traffic: we want to make sure that the user doesn't upload the photo repeatedly for every edit operation. Most images are deleted from our servers within 48 hours from the upload date.

3. We accept requests from users for removing all their data from our servers. Our support team is currently overloaded, but these requests have our priority. For the fastest processing, we recommend sending the requests from the FaceApp mobile app using "Settings->Support->Report a bug" with the word "privacy" in the subject line. We are working on the better UI for that.

4. All FaceApp features are available without logging in, and you can log in only from the settings screen. As a result, 99% of users don't log in; therefore, we don't have access to any data that could identify a person.

5. We don't sell or share any user data with any third parties.

6. Even though the core R&D team is located in Russia, the user data is not transferred to Russia.

Additionally, we'd like to comment on one of the most common concerns: all pictures from the gallery are uploaded to our servers after a user grants access to the photos (for example, https://twitter.com/joshuanozzi/status/1150961777548701696). We don't do that. We upload only a photo selected for editing. You can quickly check this with any of network sniffing tools available on the internet.