Amazon's supply deal with Apple could be illegal; FTC will investigate
7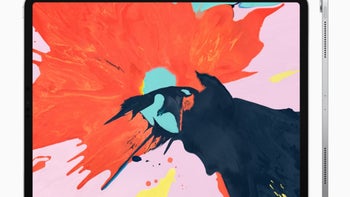 The Verge has been in contact with a man named John Bumstead who once sold refurbed MacBooks on Amazon. Bumstead said that he has been questioned by FTC legal eagles and one of the agency's economists about how Amazon's agreement with Apple has affected his business. One of the FTC members who spoke with Bumstead appears to be a member of the agency's Tech Task Force. For those not familiar with the alphabet soup of U.S. regulatory agencies, the FTC, aka the Federal Trade Commission, is in charge of promoting fair business practices and will sue companies that it feels are anti-competitive. Need we remind you that this is the agency that took Qualcomm to court earlier this year and won the case. Now pending appeal,
this ruling could force Qualcomm to make some drastic changes
in the way it sells chips to phone manufacturers and others.
Amazon has acted illegally after agreeing to the deal with Apple says one antitrust expert

Bumstead was given a two months warning after the Amazon deal with Apple was announced, and he is no longer allowed to peddle his refurbished MacBooks on the site unless he meets some new conditions, such as purchasing $10 million in inventory a year. That is well out of reach for someone like Bumstead. In other words, Amazon's deal with Apple has led to the removal from the platform of smaller third-party merchants hawking Apple products. And that has to be bad for Bumstead's business considering that Amazon's third-party marketplace is the largest such platform in the U.S.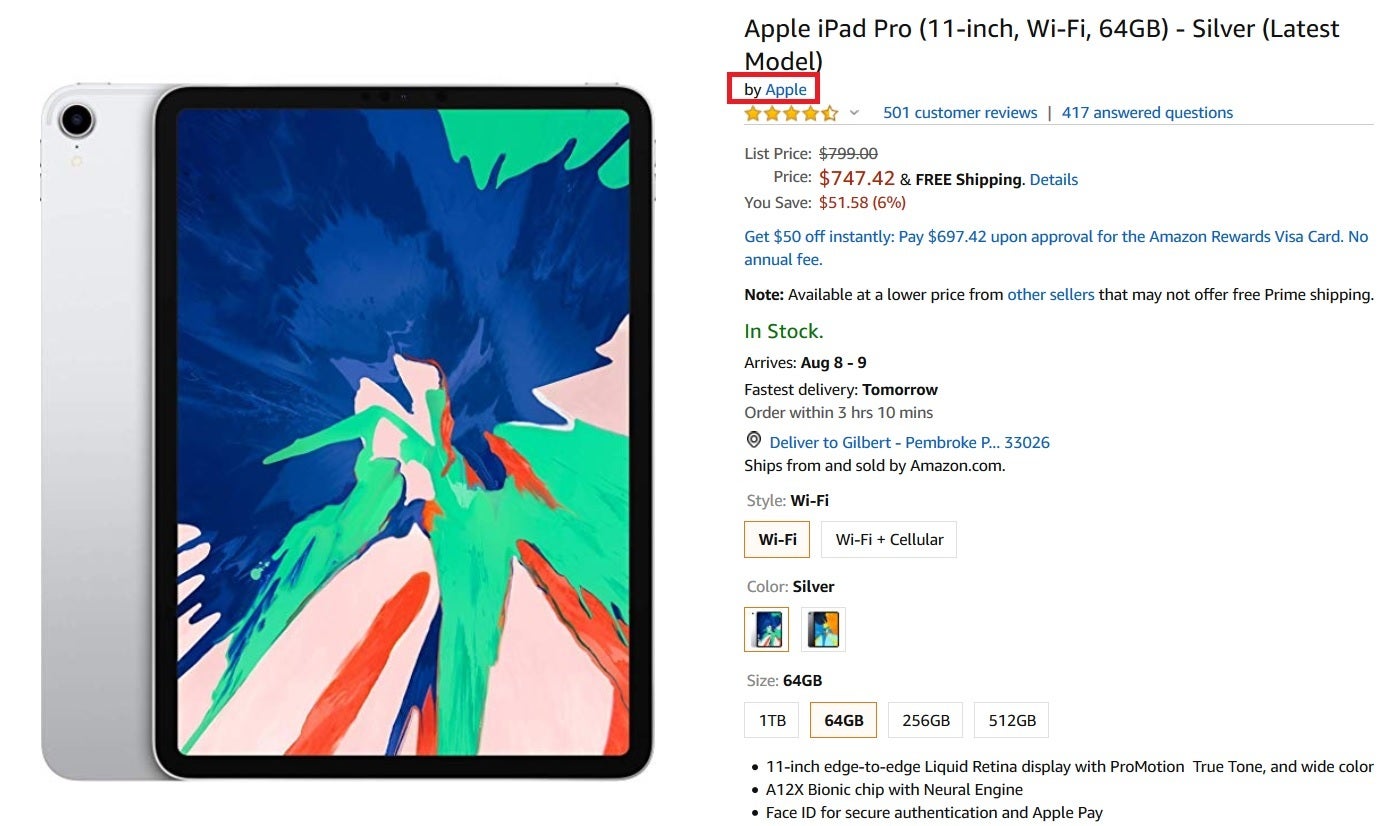 Amazon sells Apple devices sourced directly from the company, like this iPad Pro model
If you're thinking that what Amazon has done here is illegal, you just might be correct. Antitrust expert Sally Hubbard, who is the director of enforcement strategy at the OpenMarkets Institute (a publication that fights back at companies it believes are committing antitrust violations) says the Amazon-Apple deal smacks of what she calls "brand-gating." This occurs when a platform makes a deal with a brand name in order to stop third parties from selling the brand's products (or counterfeit versions) at lower prices. As a result, the price of used or refurbished Apple devices on Amazon has gone up hundreds of dollars in price Bumstead says. And since the U.S. consumer is the one affected by what appears to be anti-competitive behavior, the FTC is now involved.
"You put a gate around the brand and say all the third-party sellers of whatever that brand is get a notice saying you can no longer sell this product on our platform unless you get authorization from the brand. But of course, the brand is not going to let you sell if you're under the [minimum advertised price]. Problem is that it's illegal under antitrust law."-Sally Hubbard, Antitrust expert, Open Markets Institute
Amazon has already been called out for this behavior in Europe, and an investigation started earlier this month. The e-commerce giant is charged with prioritizing its own products and using its own proprietary sales data against competitors. Local regulators in Germany have already forced Amazon to make terms of service changes so that third-party sellers like Bumstead can continue to sell on the site in that country.
The problem with the FTC's focus on "Big Tech" is that even when it has an easy case, such as the one it had against Facebook for violating a 2011 consent decree, the fines are not large enough to make a dent in the company's business. The Cambridge Analytica scandal revealed that 87 million Facebook users had their profiles collected without their permission in violation of the aforementioned consent decree. The $5 billion fine that the FTC collected last month might have been the largest punishment it ever collected
but represented less than 10% of the company's 2018 revenue
of $55.8 billion. A fine like that is not going to motivate Facebook to make any real changes.