The FCC wants carriers to allow the affected by hurricane Michael to switch without penalty fees
2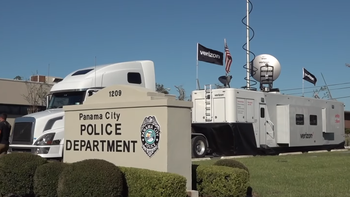 Communication is vital in times of distress, especially when it comes to natural disasters decimating large urbanized areas. Most recently, that happened when hurricane Michael struck the south-east United States. The hurricane destroyed thousands of homes and took down the networks of major mobile carriers in multiple counties. Emergency teams were quickly deployed to restore the damages, but the Federal Communications Commission is not pleased with the speed at which that is happening.
According to Ajit Pai, the Commission's chairman, the restoration efforts of the carriers are not sufficient in their scope and speed. The chairman went as far as ordering an investigation of the carriers' response to be conducted by the FCC's Public Safety & Homeland Security Bureau. Beyond that, Ajit Pai is urging the mobile network operators to wave the monthly bills of customers that were left without coverage for extended periods of time. Even more, the FCC wants carriers to allow people unhappy with the way their carrier reacted to the disaster to switch to another one without having to pay the obligatory early termination fees that are usually part of the contracts for mobile services.
While the request for a "free" switch would likely be ignored by carriers, Verizon and AT&T had decided to waive monthly fees for their affected customers even before the FCC decided to intervene. AT&T is waiving overage charges between October 10 and October 21 for selected counties, while
Verizon is crediting customers
with three months of mobile service.
Verizon's infrastructure appears to be affected the most, the company said that its fiber network had suffered unprecedented damage, which is why it's taking longer to get all its services back online. This also explains the "unprecedented" generosity of the carrier. This is the first time Verizon has offered three months of free service following a natural disaster.
Recommended Stories