FCC responds to AT&T's attack on T-Mobile's layoffs
22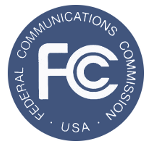 On Friday, AT&T's Jim Cicconi blasted the FCC on its Public Policy Blog
saying that the agency was to blame for T-Mobile's recent decision to close 7 of its 24 call centers
. 3,300 T-Mobile workers were affected with
1,900 getting axed and the balance getting reassigned
. Cicconi said that the failure of the FCC to approve the
$39 billion AT&T/T-Mobile merger
forced the nation's fourth largest carrier to make the move.
In a short period of time,
T-Mobile
has re-emerged as a vibrant competitor in the mobile marketplace. Competition benefits all wireless consumers. The bottom line is that AT&T's proposal to acquire a major competitor was unprecedented in scope and the company's own confidential documents showed that the merger would have resulted in significant job losses.
Later Friday evening, the FCC responded with a short statement that basically said that AT&T's own confidential documents relating to the deal had projected job losses. With that comment, the FCC was saying that even had the agency green lit the deal, there
still would have been layoffs anyway
. And to make matters worse for AT&T, redacted documents belonging to the mobile operator show that had the merger gone through, AT&T would have
eliminated more than the 3,300 employees affected by T-Mobile's call center closing
.
During the period when both the FCC and AT&T were battling each other in the press, the FCC made it clear that it believed that
job cuts at call centers were inevitable
despite AT&T's promise to keep all of the call center employees belonging to each carrier at the time of the closing, and its commitment to
bring back 5,000 call center jobs to the States
that had been outsourced.
source:
AllThingsD