AT&T puts blame for T-Mobile layoffs on FCC
35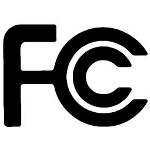 Yesterday, T-Mobile announced that it was
closing 7 out of its 24 call centers
. 3,300 workers were affected with 1,900 getting axed and the remainder being transferred to one of the 17 remaining centers. T-Mobile's competitor, AT&T, says
that these layoffs did not have to happen
and put the blame for the layoffs right at the feet of the FCC. Had the FCC approved its $39 billion purchase of the nation's fourth largest carrier,
AT&T executive Jim Cicconi
says that T-Mobile wouldn't have had to eliminate the 7 call centers.
On AT&T's Public Policy blog,
Cicconi went after the FCC and said that

AT&T had promised to keep those very same call centers

if the merger was completed. AT&T also predicted to the FCC that T-Mobile would be laying off jobs if the feds put the kibosh on the deal.

Rarely are a regulatory agency's predictive judgments proven so wrong so fast. But for the government's decision, centers now being closed would be staying open, workers now facing layoffs would have job guarantees, and communities facing turmoil would have

security

. Only a few months later, the truth of who was right is sadly obvious.

The AT&T executive said, "
Rarely are a regulatory agency's predictive judgments proven so wrong so fast. But for the government's decision, centers now being closed would be staying open, workers now facing layoffs would have job guarantees, and communities facing turmoil would have

security

. Only a few months later, the truth of who was right is sadly obviou

s."

The bottom line is that while the FCC thought they were protecting consumers by preventing the deal from closing,

3,400 people have had their lives turned upside down

by the FCC decision to block the deal. Perhaps the federal government focused too much on the forest and missed the trees.

source: AT&T via SlashGear