FCC approves new rules for next year's auction, preventing a replay of Dish's bidding shenanigans and denies AWS-3 discount
8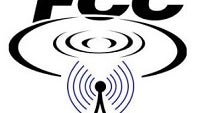 One of the more dramatic events of the recent spectrum auction that brought in
more than double the revenue
analysts or the FCC thought it would, was Dish Networks' use of designated entities through much of its bidding.
The designated entity rules allow for smaller companies to leverage an up-to-25% discount against their bids. They are designed to enable competitors gain a foothold in markets dominated by larger players.
Dish leveraged two small companies it was majority owner of to bid over $13 billion in the AWS-3 auction, making the companies the second
highest bidders behind AT&T
. With the discounts, Dish stood to save $3 billion off its obligation from the licenses.
AT&T
and
Verizon
filed their displeasure with the FCC, and the regulators were inclined to agree. Stating that Dish violated the spirit of the auction's rules, the FCC concluded that the designated entities did not qualify for the discount.
Dish did not respond, but it is possible it, and its two entities may take the matter to court, as Dish has stated in the past it has abided by the rules. How, or if, this development could complicate Dish's
stalled negotiations to merge
with T-Mobile is not known.
Meanwhile, the FCC also voted to change the rules of
next year's incentive auction
so that manipulation of the designated entity rules cannot happen again. On top of that, the rules will also prevent joint bidding among national carriers, meaning T-Mobile and Sprint will not be able to collaborate on bidding, something the companies were hoping they could do.
sources:
FierceWireless
and
The Wall Street Journal