EyeEm community photographers test the Huawei P9's dual camera, here are the results
32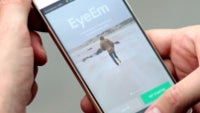 Yesterday,
Huawei unveiled the P9
– the company's brand-new flagship. There are plenty of features that the manufacturer was proud to flaunt – 4 GB of RAM and Huawei's home-made Kirin 955 SoC, extremely thin side bezels, thin phone profile, level 4 fingerprint scanner (apparently, it's capable of sensing depth, making it nigh impossible for anyone to fake your fingerprint), and, of course, the dual camera setup, made in partnership with optics manufacturer Leica.
But we knew about the dual cameras – there have been
plenty of leaks
, and Huawei itself
teased the two sensors
in the weeks prior to the phone's launch. What we didn't know was how exactly the phone would employ the dual cam setup, and how good it would do image quality-wise.
To quickly recap yesterday's unveiling – one of the sensors on the back is used to capture the colors from the composition, while the other one shoots in black and white and is used to better collect exposure information. Secondary camera modes use the latter sensor to get some natural black-and-white shots, but that's, as we said, just an added bonus.
Huawei partnered up with EyeEm, possible giveaway in the near future
And how does the P9's dual-eyed camera do when put in the hands of photographers? Apparently, Huawei partnered up with photography community EyeEm and put the new smartphone in the hands of a few capable photographers. They tested the phone in challenging lighting conditions and on long exposure modes, posting photos of their own home cities.
Just to throw this out there – EyeEm often holds community "missions" with rewards for the best images. According to the company, there will soon be a mission where you can win an actual
Huawei P9
, so you may want to polish up on those shutter skills and register.
But enough chit-chat. Here's a selection of the stills that the EyeEm photographers took. Take a gander, judge them for yourself. We certainly can't wait to put the camera through its paces ourselves, once we get our hands on it!