Ex-Nokia employees from Jolla Mobile said to be almost ready to show their first MeeGo smartphone
36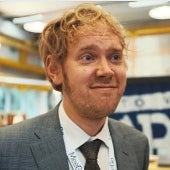 After disappearing from the news for a few weeks, probably being too busy working on their first smartphone, the fine team of Jolla Mobile is back with some tasty details surrounding its upcoming device. In an interview with Gigaom, Jolla CEO Jussi Hurmola has confirmed that the company is going to announce its first handset by the end of the year.
As you might have heard, Jolla Mobile was created by ex-Nokia employees after the Elopocalipse began. They has decided to begin their own smartphone company, with MeeGo being their OS of choice.
According to the CEO, the team is now working on building the ecosystem, including developers, services and navigation. More importantly, though, he says the MeeGo-running smartphone will use a brand new UI, so it'll most probably be very different from what Nokia showed in the N9.
For the time being, Jolla might do some work with other companies like carriers and service providers, aimed at popularizing the MeeGo OS, which would be beneficial for Jolla's brand as well.
The first smartphone, scheduled for announcement later this year, will probably make its debut in Europe first, but will later arrive in other markets as well.
We have to say that we're quite excited about the prospect of a brand new player, as well as a new OS (maybe "new" wasn't the most appropriate word in this case). Although we wouldn't be expecting wonders from this start-up, we sure think that a breath of fresh air would be very beneficial for the market.
source:
Gigaom