European Union regulators positioned to take action against Google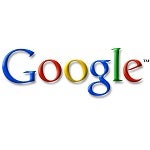 While Google has been able to escape serious regulatory action so far in the United States, European Union regulators plan to act against Google by this summer.
Last year, regulators from 24 EU member nations, plus officials from Croatia and Liechtenstein asked Google to revise its privacy policy amid concerns over the combined policy and the implications of being able to protect personal data on a large scale.
The bulk of these concerns began to emerge after Google's new privacy policy went into effect about a year ago and the letter made twelve recommendations to Google which would have affected search, ad company disclosures, and handling of credit card data among other things. Some thought that Google might actually see what the EU's resolve might be on the matter and for good reason, Google's model allows it to make a lot of money in advertising revenue. The EU officials gave Google four months to address their concerns.
The EU claims that "Google did not provide any precise and effective answers." Of course, Google says it has been fully engaged and provided a response addressing the privacy concerns on January 8th. Google's spokesperson, Al Verney said that the company's privacy policy respected European law.
As to what specific action the regulators plan to take against Google is not certain. Officials plan to set up a working group, led by CNIL (Commission Nationale de l'Informatique) and collaborate on appropriate action.
source:
Reuters