Google has been asked by the EU to revise its privacy policy
16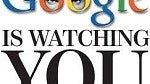 You may remember a disturbance in the force when Google announced a new privacy policy earlier this year. Google consolidated 60 distinct privacy policies into on across all its services from which, users could not opt out.
There was a lot of discussion about what these changes meant. However, given the ubiquity of Google's services, most people accepted the "cost" of these free products, email, YouTube, Google+, Google Docs, Google Play, Android, and beyond, and the data collection continued.
Well, 24 of the EU's 27 data regulators, plus administrators in Croatia and Liechtenstein, wrote a letter to Google suggesting Google reevaluate its policy of all this combined personal data. The regulators did not call Google's data collection illegal, but it does follow an investigation which has begun by France's Commission Nationale de l'Informatique. Oddly, France's investigation began before Google's new privacy policy was even introduced, so the letter may address broader questions about data being collected.
"Combining personal data on such a large scale creates high risks to the privacy of users…Therefore, Google should modify its practices when combining data across services for these purposes."
The letter makes twelve recommendations as to how Google might refine its policy. The first five outline how the internet search and ad company might tell its users about how information and browsing records are kept and used, as well as location data and credit card data. The rest is asking Google to clearly and simply outline to users what the company's intentions are and allow people to opt out from bundling data.
Of course, this data is collected to provide hyper-accurate demographic data to businesses that want to sell you stuff. Google Ads are the main source of revenue for the company, and some think Google may test the EU's resolve on the matter.
"Google is being very aggressive and are playing for high stakes because these (privacy policy) changes are very valuable to their advertising business. They may be prepared to test the legal position in Europe to see what they can get away with."
-Chris Watson, CMS Cameron McKenna LLP
The timing of this letter is probably not a coincidence, since Google is already discussing with the EU questions being raised about the company's business practices with regards to search advertising versus its competitors.
source:
Reuters