Essential phone company valued at $1.2B before shipping anything
10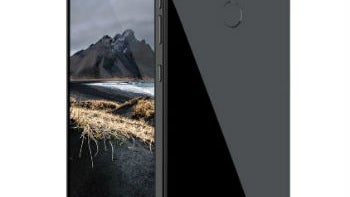 Andy Rubin deserves a lot of faith in the mobile world given his record being the creator of Android and before that, the Danger Hiptop (aka Sidekick). However, it may seem odd to some that his new company, Essential, has been valued at $1.2 billion despite having not shipped a final product yet.
Rubin
announced the Essential Phone
, along with a home assistant, at the end of May and at the time it was made clear that the company was not taking preorders for the device, but rather just "reservations". As of a few weeks ago, Rubin sent out an update claiming the first devices
would ship
"in a few weeks", but so far nothing has shipped.
Even so, Bloomberg columnist Tim Culpan reported that Foxconn's FIH Mobile paid $3 million for "around 0.25%" of the company, which equates to a valuation of $1.2 billion. This wasn't much of a surprise as the company had been valuated at $997 million as recently as July, but it is still placing a lot of pressure on the company's products to make a mark.
Whether or not that will happen is something we'll have to wait and see, but it's
not an easy road
, considering the only mobile hardware makers that have been consistently profitable are Apple and Samsung and Essential's home assistant will be playing catchup to the Amazon Alexa and Google Home. We should see the Essential Phone soon enough, so maybe we'll understand more soon.