Essential Phone hands-on
18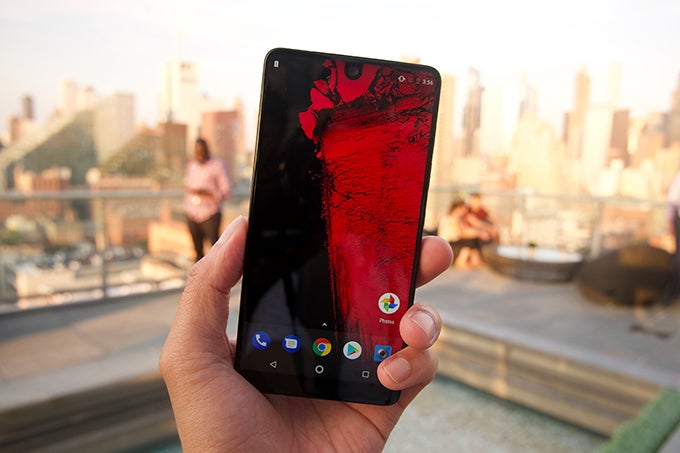 Yesterday Essential brought its first officially releasedhardware to New York City for a "first look" event. About two years in themaking, the Essential phone and 360-degree camera accessory were launched onlya few days ago. A labor of love, and sometimes turmoil, Android creator AndyRubin has finally brought us his vision, and we couldn't wait to see it upclose. Was it a thing of beauty? Or is it an awkward nightmare? Let's take alook and see.
Design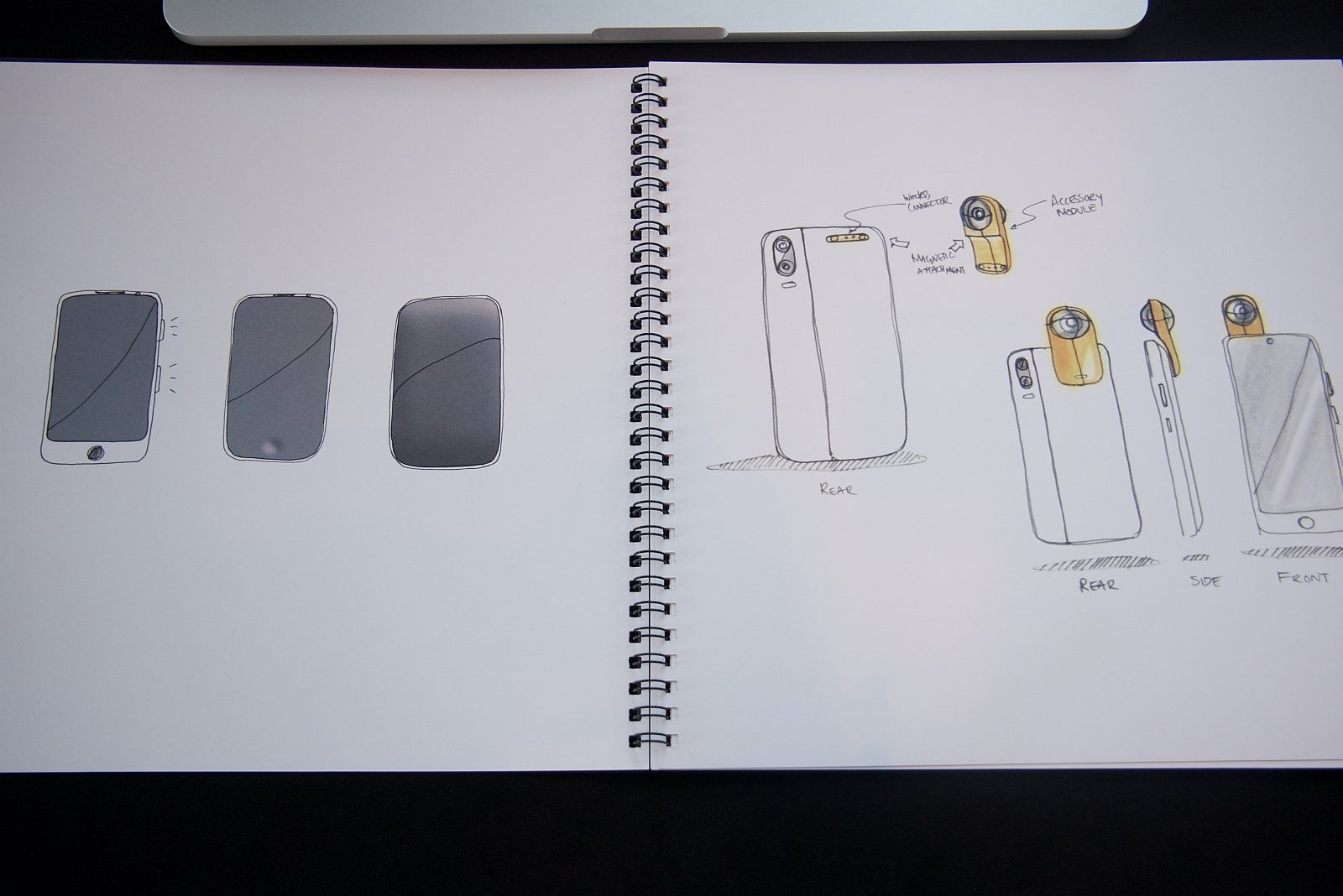 Initial Renders of the Phone and 360 Camera
The Essential phone came to fruition in about two years'time since the inception of the company. In that time engineers, developers,and designers labored over one main theme: making a bezel-less phone. True to its mission, the Essential phone hasvery little surface area without pixels. While the company flirted with theidea of axing the front-facing camera entirely, ultimately, they realized itwas indispensable, and instead made the camera as small as possible and builtthe display around it. Surprisingly, the existence of this protrusion into thedisplay drew very little attention while using the phone. While there is aslight chin at the bottom of the phone, where pixels are not, the company isexpressing every intention to do away with this in the future.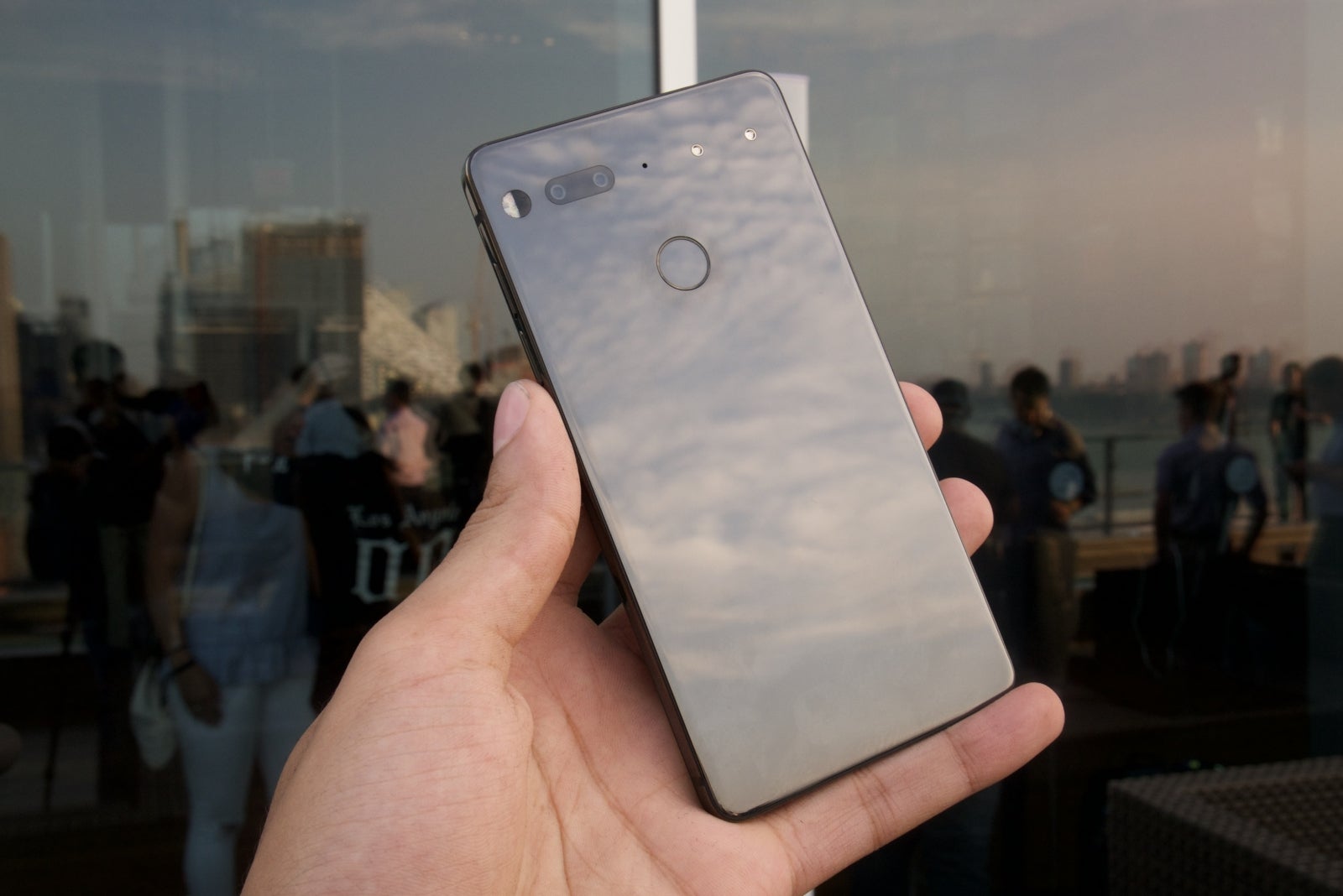 The sides of the phone are constructed of solid titanium,while the backing is ceramic. After many iterations and attempts, these provedto be the best materials to maintain connectivity, as well as looks, and durability. Theshiny back was made to fit the devices miniature (in size, not in function)dual-camera setup without creating a camera bump. Running your hands along thebacking you'll feel the smooth surface, fingerprint sensor, and two magnetic pin connectors, used for connecting the 360-degree camera, and other accessories in the future. It seems as though Essential thinks Lenovo andMotorola may be on to something. More on this later, though.
Display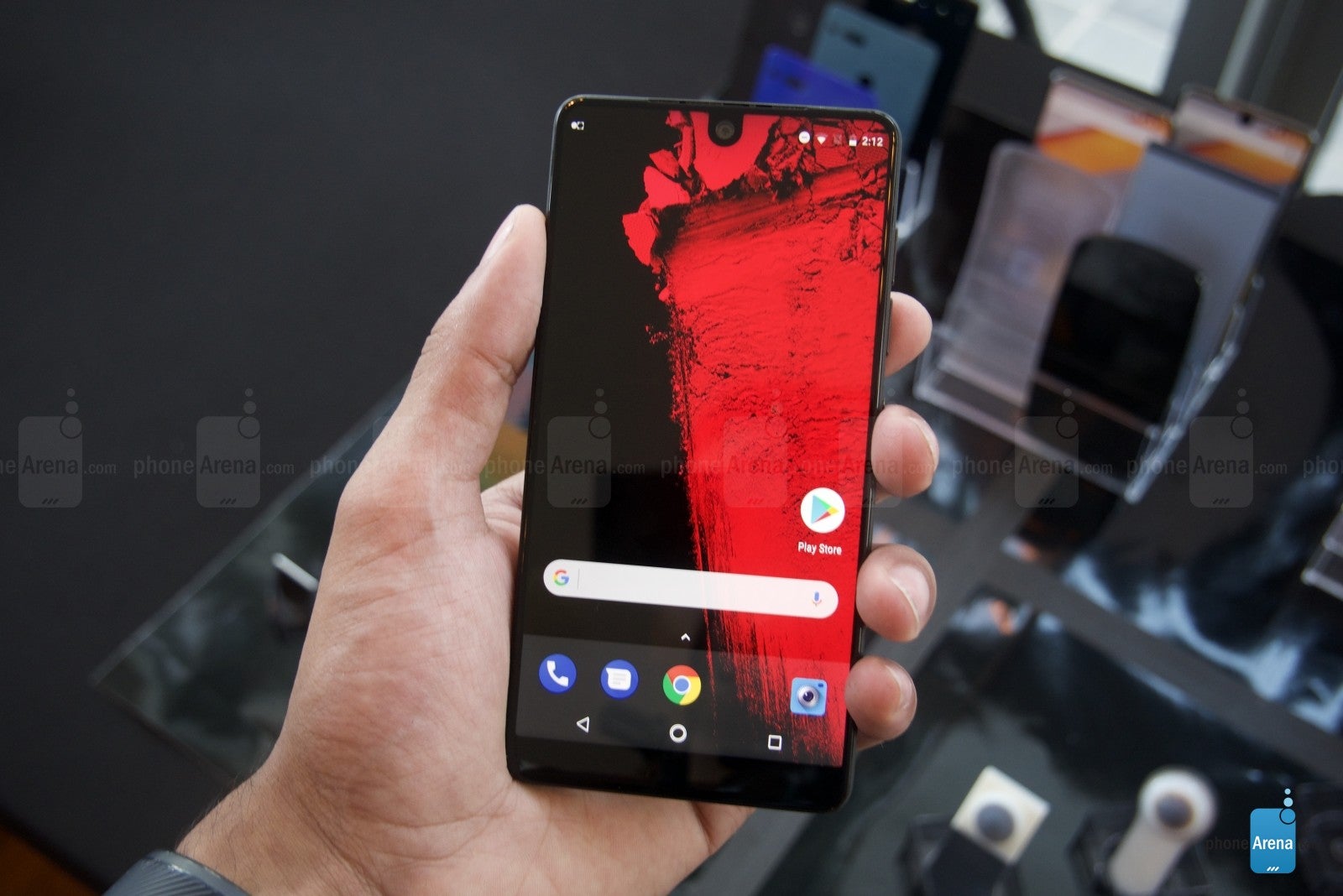 The bezel-less screen doesn't give way to a curve whichunites the front and back of the phone, like on Samsung's Galaxy S8. Instead,the thicker, more squared – yet still slightly rounded – edges give the phone agrip reminiscent of the first click-wheel era iPods. The 5.7-inch displayitself shows great color and clarity, producing a resolution of 1312 x 2560pixels and 504 ppi.
Camera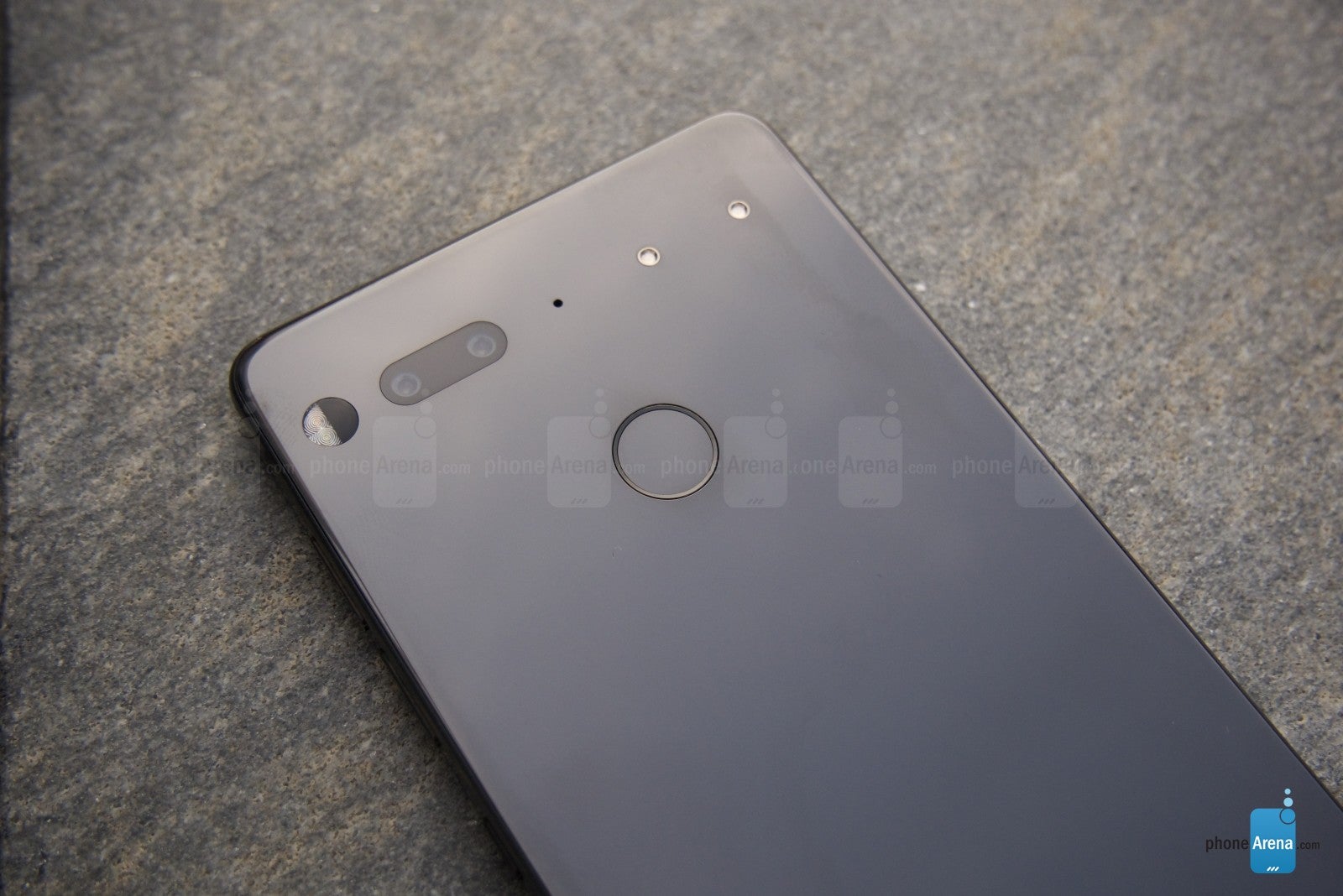 Essential's aimed to keep their phones camera useful andsimple. Rocking a dual-13-megapixel setup, both cameras have the same f/1.85aperture with one focused on black and white capture (monochrome) and the othercapturing Dual RGB. This set up is engineered to take the most relevant detailsfrom both sensors and merge them into the highest quality photo possible, atleast in auto mode. Slide over and you'll get an option to shoot in monochromefor true black and white, and swipe left one more time to enter the camcorder'sslo-mo option. Along the top (or side, depending on orientation) you'll havetoggles for video resolution, flash, HDR, self-timer, and the front-facingcamera. There's also a toggle for settings, but this only gives you a small,two-switch menu to toggle shutter sounds or location tagging. Otherwise allyour camera and video settings are laid out in toggles – not menus – within thecomposite camera and camcorder interface. Essential wants to keep thingssimple, and they certainly have. While no option currently exists for a manual "pro"mode, they say they've not ruled it out for the future, but as of right now,their priority is competent point-and-shoot function that's easy to use.
After effects are also kept to a minimum, allowing the user onlythe ability to stabilize, but not trim videos, and nothing else, for now. Photoshave the option to crop, or add effects, but otherwise, editing options arelimited there as well. The camera is capable of capturing RAW photos though,and while the user cannot currently access these, the option to do so hasn'tbeen ruled out for future updates either.
The selfie camera, despite its diminutive physical size,packs some decent specs as well. 8-megapixel resolution, f/2.2 aperture, andvideo recording in up to 4K quality rounds out the front-facer's feature list.
UI, Performance, and Connectivity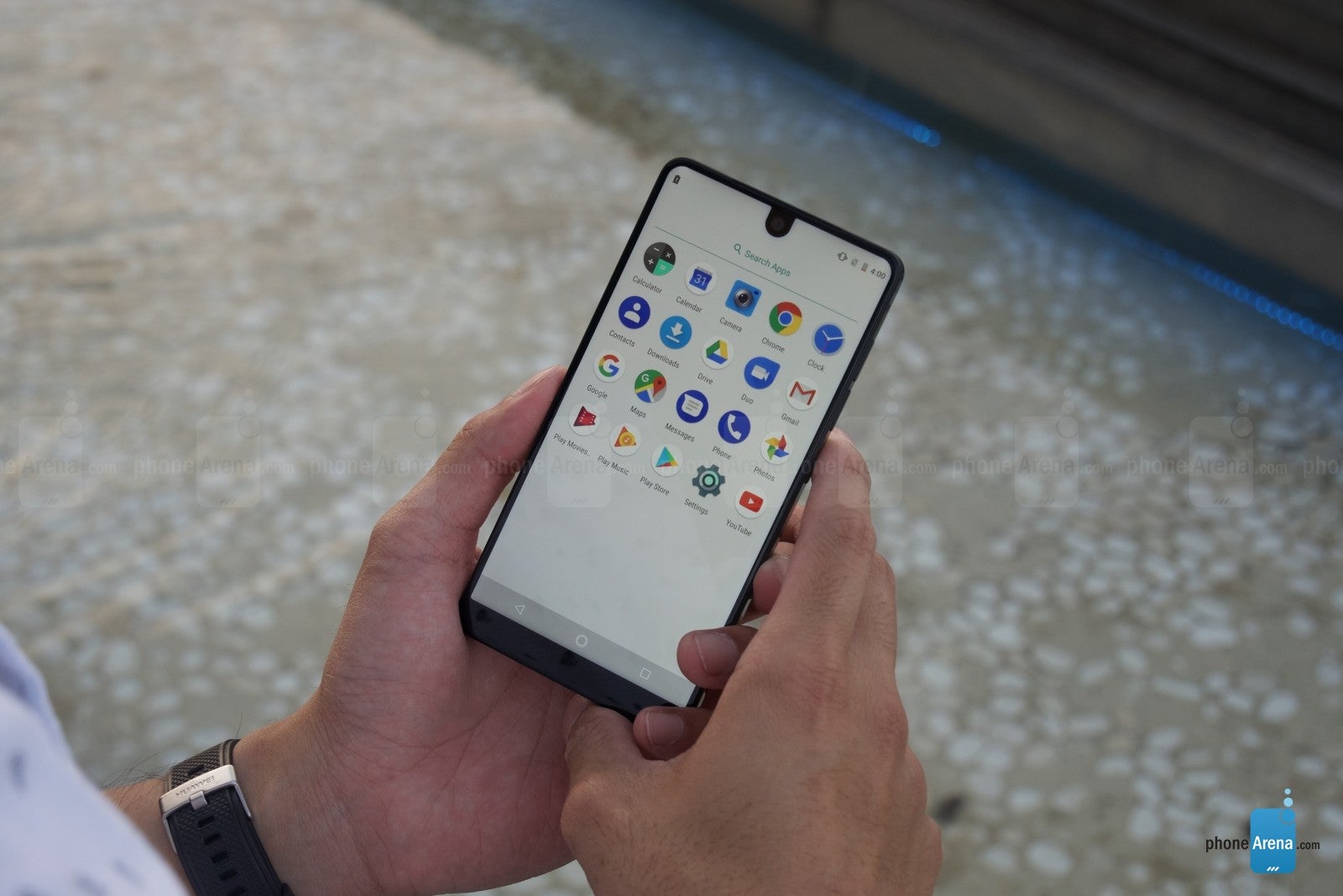 As one would expect, the user interface is kept clean and upto date, almost as though it were birthed by the maker of Android himself.Non-carrier versions of the Essential phone will come with an unlocked bootloader,though all versions will receive timely updates and be packed with thenecessary antennas and bands for full compatibility worldwide.
Running on a Snapdragon 835 with 4 GB of RAM, the Essentialphone comes with 128GB of UFS 2.1 storage; no corners were cut here, so weexpect top-tier performance. Paired with an essentially stock Androidexperience, the device showed snappiness and prompt responses to our everytouch and direction. The essentials of an Android phone were the focal pointfor this device – as it relates to both software and hardware – and deliveringon this helps this phone float easily through tasks.
360 Camera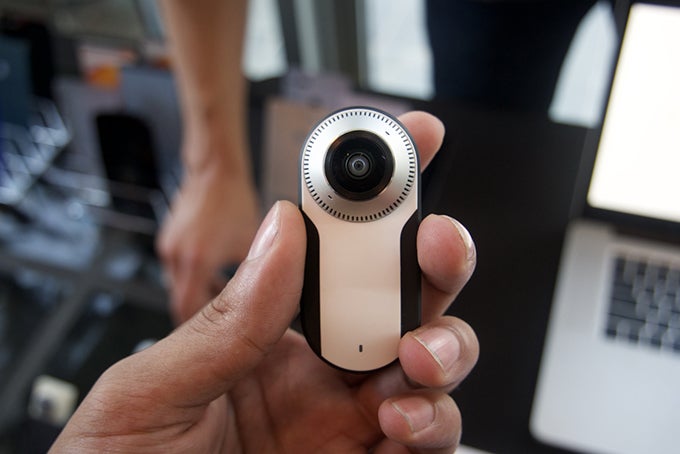 Essential's vision for its products is the same as the biggesthardware players in the game: get as many devices as possible into people'slives. Yes, Essential is aiming to live the creed of IoT with its product line,as evidenced by upcoming devices like the Essential Home. This is why it wasimportant to the company to launch not just their phone, but a high-functioningperipheral device simultaneously; enter the 360-degree camera.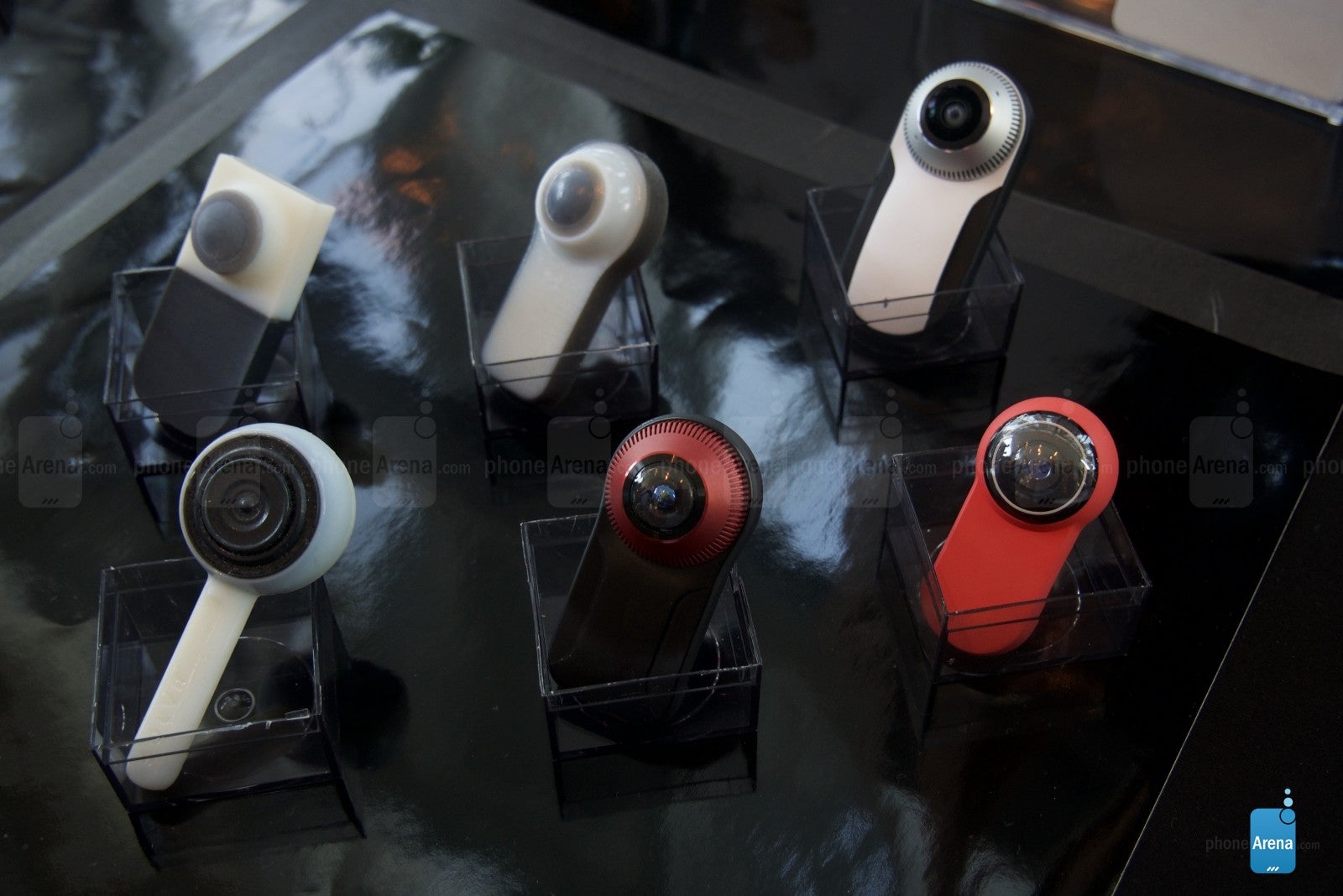 360 Camera Prototypes
Another carefully crafted, ground-up design brings users adual-12-megapixel camera with f/1.8 aperture for low-light performance and theability to shoot 360-degree 4K videos at 30 frames per second. As has becomepar for the course, four microphones accompany the camera setup, aiding in the 360-degreeplayback experience. Not par for the course, is the inclusion of a miniaturefan embedded within the device, vents surrounding it, making sure the device iscool under heavy use. Claiming the crown as the world's smallest 360-degreecamera, the device latches on magnetically to the phone, docking with two smallconnectors. Data, however, is transmitted wirelessly through a Wi-Fi accessory busprotocol, similar to NFC, but is capable of 5 gigabit per second transferspeeds – equivalent to USB 3.0. This design endeavors to keep phones and accessorieslike this compatible throughout multiples generations.
Recording video or taking photos in 360 is easy andintuitive. 360 photos work much in the same way as Motorola's own 360-degree cameraMoto Mod, where scrolling on the phones screen moves the viewfinder. Videocapture is unique, though, as neither scrolling nor moving the cameraphysically is necessary to capture specific areas of your surroundings.Instead, simply hit record and stay still. When recording is finished, the useris able to open the video in the gallery, and scroll around inside of the videoto see the various parts of ones' surroundings captured within the 360-degreevideo.
Conclusion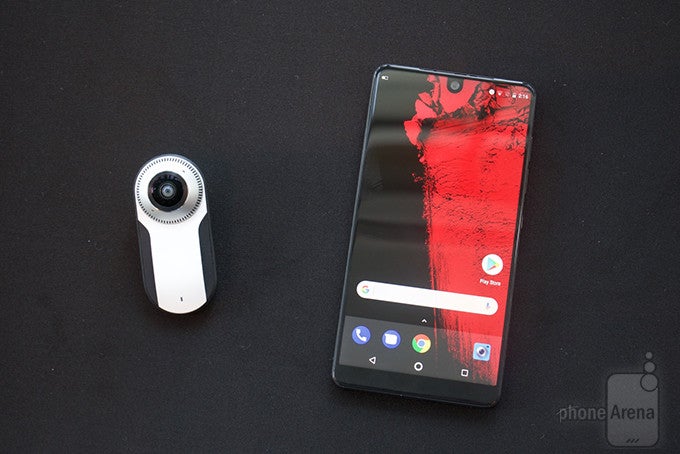 Essential's first pieces of hardware are well-thought out,and soundly executed. While many will still give the Galaxy S8 the crown ofbest-looking bezel-less design, the Essential phone offers an interesting takeon the concept; it serves its purpose well and certainly will have its ownfans. Taking care to tweak the size of important components like the camera'sand the display, gave the team at Essential more room for the things thatmatter – like international compatibility, a unique and beautiful screen, andpremium materials – inside and out. Selling for $699.99 or $749.99 with the 360camera accessory, the Essential phone aims to compete with the best out there.The 360 camera also has some high aspirations, innovative features, and a competitiveprice tag. $199.99 gets you the device as a standalone accessory, but of coursethe bundled deal with the phone takes that tag down to $50. The team behindthese devices seems not to have cut any corners, and we're excited to see how anew contender with deep roots in the industry fairs in our testing and in themarket.