Ericsson sues Apple, files request to block iPhones from US market
94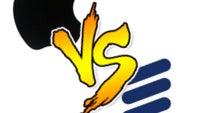 Ericsson has filed seven new lawsuits in a US court, additionally to filing a request with the International Trade Comminsion to block iPhones from being sold on US soil. Well, didn't that escalate quickly?
Just
a month ago
, the two companies were at it, while trying to settle a dispute over how much in royalties Apple should be paying to Ericsson. Apparently, the latter holds around 41 patents on different connectivity-related tech, which could all be found in iPhones. Up until this point, the two had a royalty agreement, and the patents were licensed to Apple to use on their handsets in exchange for an ongoing payment. However, back in January, said deal expired, and at this moment Cupertinians decided to argue that Ericsson wants way too much money for its licenses – according to Apple, having the royalties be calculated based on the price of the whole handset is not right, since the cost of a device is determined by its design, screen, and operating system, thus – cutting a piece of the whole pie and giving it to Ericsson would mean that the latter is "exploiting its patents to take the value of these cutting-edge Apple innovations". Cupertinians wanted licenses to be calculated based only on the price of the processor, which is using Ericsson-licensed tech.
Now, seeing as all the parts in an iPhone cost
around $200
, according to reports, while the company sells the handsets for a minimum of $600 a piece – we could see why Ericsson would not agree to that kind of deal. Instead, it suggested that an independent arbitrator should determine a fair price for the licenses, but Apple responded that it may not agree to the decision, if it doesn't like it.
Apparently, the parties didn't reach an agreement, and Apple refused to renew their contract, claiming that Ericsson is being abusive with its licensing practices. The latter responded in kind, leading to the current situation – 7 new lawsuits and a possibility for an iPhone import block – the Trade Commission is a separate body and can act faster than court, without waiting for its decision.
Well, Apple's had a tough week - just a couple of days ago, it was ordered to pay
$532.9 million
to another plaintiff in a patent case. This current case with Ericsson doesn't seem to be going anywhere good, too, but fear not – we're quite sure that Cupertinians will pull all possible strings and tricks to not have its handsets pulled off the US market – the iPhones must always flow!