Apple in court again, squaring off against Ericsson over LTE patent royalties
29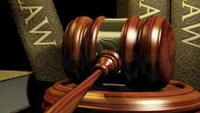 Apple has mobilized its legal team in order to sue Ericsson over some LTE patents that Apple claims are not standard essential. According to the iPhone manufacturer, Ericsson's royalty demands are way out of line and are excessive. Apple denies infringing on any of the patents in question, and says that the Swedish company is basing its royalty demand as if this LTE patent was a SEP.
Ericsson is demanding a percentage of the price of each smartphone or tablet that infringes on its wireless LTE technology. Instead, Apple says that any royalty should be based on the value of the processor that includes the patented technology. This method of calculating the royalty owed to Ericsson would result in lower payments due to the company. If the court rules that the patents are standard essential, and that Apple did infringe on them, the latter would like the court to come up with a reasonable royalty rate.
According to Apple's suit, which was filed in a federal court in Northern California, Apple and Ericsson shook hands on a royalty agreement in 2008 after the launch of the OG
Apple iPhone
. That agreement covers many of Ericsson's standard-essential patents, although the wireless LTE technology that is the focus of this suit apparently is not covered by the earlier licensing pact.
source:
Reuters