Eric Schmidt says Android is "winning [the] war" against Apple
88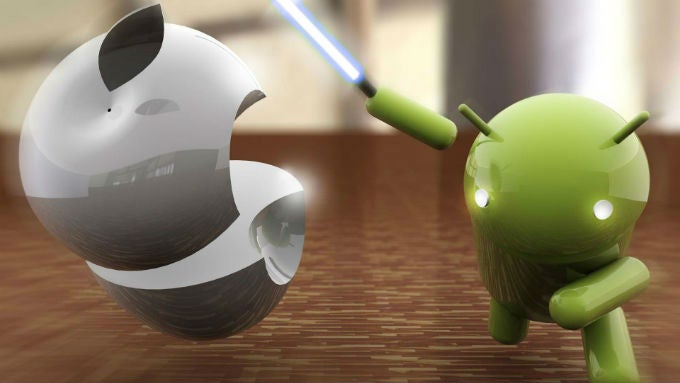 Exactly one week ago, Eric Schmidt was saying that Google and Apple have an
adult relationship
, and are not fighting each other at every turn. Today, Schmidt may be explaining why that relationship is possible: because the war is over. Steve Jobs notoriously promised to bring "thermonuclear war" to Android and destroy the platform, but years later, Schmidt is saying that Android is "winning [the] war pretty clearly" against Apple.
In an interview with Bloomberg, Schmidt commented on the shift in the smartphone market which has gone from Apple dominated to now Android dominated, and brought up a comparison that many have been making for a while, saying:
This is a huge platform change; this is of the scale of 20 years ago -- Microsoft versus Apple. We're winning that war pretty clearly now.
Schmidt went on to point out a key difference between the strategy of Google and that of Apple. As we've said before, Apple isn't necessarily trying to get the majority of the market share, but rather to get the majority of profits, an endeavor at which Apple has been quite successful. Google's strategy is the opposite, giving away Android for free, as Schmidt says:
The core strategy is to make a bigger pie. We will end up with a not perfectly controlled and not perfectly managed bigger pie by virtue of open systems.
Google is certainly building a bigger and bigger pie. It took the release of the iPhone 5 to bring Apple back to just
barely a larger install base
as Android, but Android
taking tablet share
from Apple, and is expected to be about
70% of smartphone sales
in the coming year, so it's hard to imagine that Apple can hold its lead for too long. It is definitely not perfectly controlled, and not perfectly managed, but it is quite a big pie, and getting bigger all the time.