Epic demonstrates new Unreal Engine: a peek into the future
8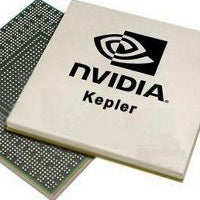 Epic's newest demonstration of the
latest Unreal Engine
is really a peek into the future of graphics - one that will arrive soon on desktop and notebook computers, and much later on mobile platforms. And it's impressive - the newest update to the Unreal Engine now features DirectX11 and Microsoft's Shader Model 5 and supports the latest Nvidia's Kepler-based graphics cards expected to arrive later in the year.
The Unreal Engine powers some of the most impressive iOS games like
Infinity Blade
and Epic Citadel. This new iteration is setting the benchmark for future releases, and it's likely that titles from similar genres will use the new engine in the coming years.
Nvidia's anti-aliasing technique, Fast Approximate Anti-Aliasing (FXAA), is part of the magic that makes the graphics so close to realistic. It improves the visuals by smoothening jagged edges.