Epic Citadel arrives on Android, shows off Unreal Engine 3 and comes with a built-in benchmark
10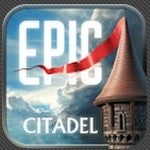 Epic Games has just released
Epic Citadel for Android
and it is not just a demonstration of the true game engine that is the Unreal Engine 3, but also includes a benchmarking tool. Epic has also updated Epic Citadel for iOS, but it still lacks benchmarking mode.
Why is this important? First of all, you get to see a real-world game engine perform on Android, an engine that is used in games like Gears of War 3, Infinity Blade 2, Medal of Honor, Mass Effect 3 and many more.
Epic Citadel on the other hand is just a demonstration, a tool that is mostly good for developers to showcase how different hardware can handle the engine. The platform supports both ARM and x86, so current and future Intel-based Androids will also be able to run it.
Interestingly, now nearly all the high-end devices tested scored framerates in the 50s and even 2011's Galaxy Nexus scored 40 frames per second. This could mean two things - either hardware has advanced too fast or Epic was a bit late released Citadel for Android.
source:
AnandTech