End of summer means end of Symbian for Nokia
57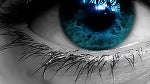 A published report says that Nokia is sending its
final shipment
of Symbian phones out to stores this summer. Despite putting much more money into marketing its Windows Phone line, it wasn't until Q4 of 2012 that Nokia's Windows Phone sales surpassed sales of the Finnish OEM's Symbian handsets. As recently as last quarter, Nokia shipped 500,000 Symbian flavored phones.
One big reason why Nokia is closing up the Symbian shop is that it takes 22 months for a Symbian powered phone to go from napkin to shipped product. Windows Phone models take less than a year to go from drawing board to a buyer's hand. Last year, the manufacturer released seven new Windows Phone models in just
seven months
.
"It took 22 months to get a Symbian phone out of the door. With Windows Phone, it is less than a year. We spend less time having to tinker with deep-lying code and more time on crafting elements of the experience that make a big difference, such as around photography, maps, music and apps in general."
-Nokia
With Nokia beginning to position its high end Windows Phone models as
the ones to choose for great low-light photography
, it looks like control of this small niche of the market is what Nokia hopes is just the beginning of Windows Phone's increasing market share in the months ahead. As for Symbian, it served Nokia well and was once the most popular smartphone OS
until Android took the crown in the last quarter of 2010
.
source:
FinancialTimes
(subscription req'd) via
WMPoweruser