Google employees upset that the company "protected" Andy Rubin
25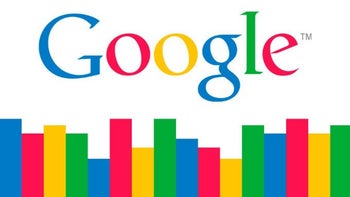 Apparently, this news has not gone over well with Google employees.
A story in Gizmodo states that executives of the search giant held a meeting
with employees on Thursday, and one letter reportedly displayed at the gathering read, "Multiple company actions strongly indicate that protection of powerful abusers is literally and figuratively more valuable to the company than the well-being of their victims. What concrete and meaningful actions will be taken to turn this around?"
Some Google employees took to Twitter to vent their frustrations, including interaction designer Sanette Tanaka Sloan
who wrote in a tweet
that "We can do so much better." She also said that the way Google handled the situation with Rubin and the two other executives is "crushing."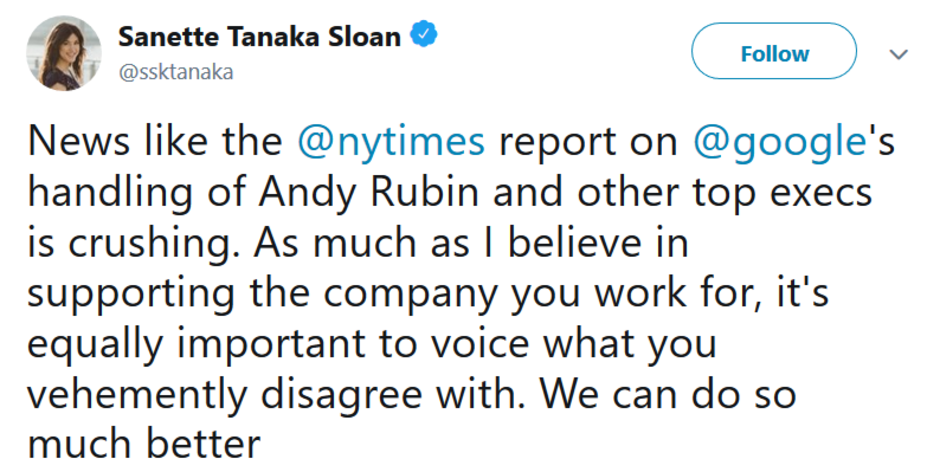 Google employee criticizes how the company's handled reports of sexual misconduct alleged against a trio of executives including Android creator Andy Rubin
The criticism from inside Google dovetails with the
Times
' initial report which noted that "nowhere was condemnation of the internet giant's actions more pointed than among its own employees." Rubin continues to deny what he calls "false allegations."
"The New York Times story contains numerous inaccuracies about my employment at Google and wild exaggerations about my compensation. Specifically, I never coerced a woman to have sex in a hotel room. These false allegations are part of a smear campaign to disparage me during a divorce and custody battle. Also, I am deeply troubled that anonymous Google executives are commenting about my personnel file and misrepresenting the facts."-Andy Rubin