For a moment today, Microsoft passed Apple to become the most valuable U.S. company
15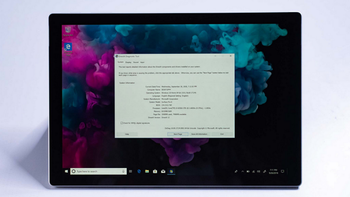 While it would have been impossible to conceive of on August 2nd, earlier today,
as noted by Business Insider
, Microsoft briefly overtook Apple to become the most valuable U.S. publicly traded firm. The last time that this occurred was back in 2010. By the time trading closed for Monday, Apple was back on top.
It isn't that Microsoft's shares have rallied. Over the last three months, the stock has declined from $109.60 to $106.47. But that 2.9% decline has been dwarfed by Apple's plunge from $217.94 to $174.62 over the same time period, a 19.9% drop. Investors have been worried about slower than expected iPhone sales,
which have reportedly led Apple to cut orders for its 2018 models
.
In case you're wondering, Amazon's shares have declined 18% over the last three months from $1927.68 to $1,581.33. What this all proves is that what goes up can go back down, a lesson that not too many Apple investors have had to learn. Adjusted for subsequent stock splits, Apple's shares closed at $13.22 on January 9th, 2007. That's the day that Steve Jobs introduced the
Apple iPhone
. This means that an investor who bought 100 shares for approximately $1322 on the basis of the iPhone's unveiling, now owns $17,462 worth of Apple stock.
Based on Monday's 4pm closing prices, Apple is valued at $828.64 billion, Microsoft at $817.29 billion, and Amazon at $773.22 billion.