EU prepares to abolish mobile roaming charges starting mid-2017
5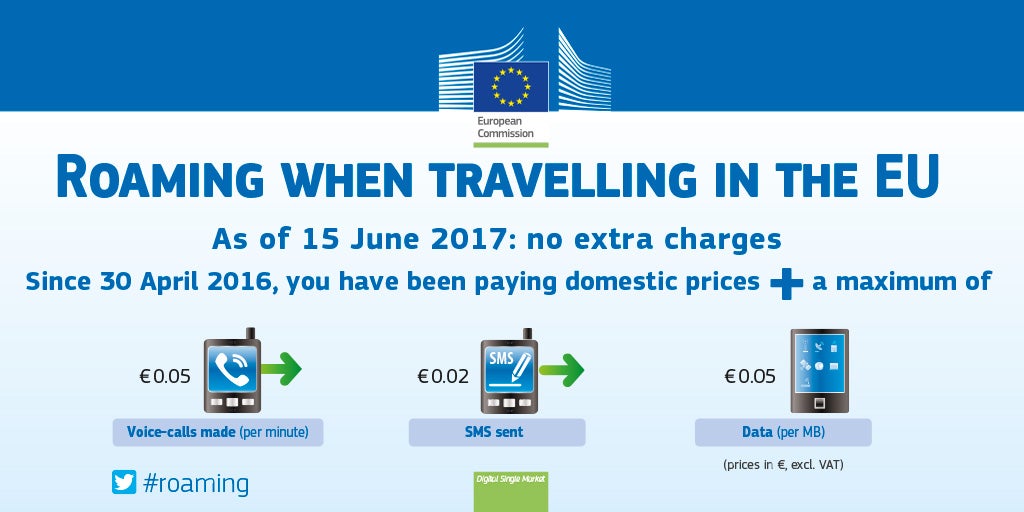 European lawmakers reached an agreement on Wednesday that foresees the abolition of mobile roaming charges across the EU starting in June of this year.
The idea is to cap wholesale charges that telecom operators are currently paying each other, thus forcing users to pay additional roaming charges when connecting to operators based abroad, on top of their talk time and data consumption.
The new initiative is dubbed "Roam like at home" and it currently has a target start date of June 15. Although the entirety of the European Parliament and EU member states are yet to confirm the deal, the EU is very close to abolishing mobile roaming charges across participating territories.
In a statement following Wednesday's agreement, the Maltese Minister for Competitiveness and Digital, Maritime and Services Economy Dr. Emmanuel Mallila said:
"This decision is the final step in a process that started 10 years ago. From next summer, wherever they are travelling in Europe, citizens will be able to make calls, send texts, surf and stay connected. Roam like at home is now a reality."
Under today's agreement, on June 15 this year, the wholesale charge of data will from the current 50 euros ($53) per gigabyte of data, down to 7.7 euros ($8.28), the BBC reports. The price swill continue to drop on January 1 of each following year until 2022, when it will have reached 2.5 euros ($2.69).
Calls will drop from 0.05 euros per minute to 0.032 euros on June 15, while the price of text messages will be cut from 0.02 euros to 0.01 euros.
The tariffs will be reviewed biennially, starting from 2017.