EU is about to slap Google with €1+ billion fine for abusing search practices
35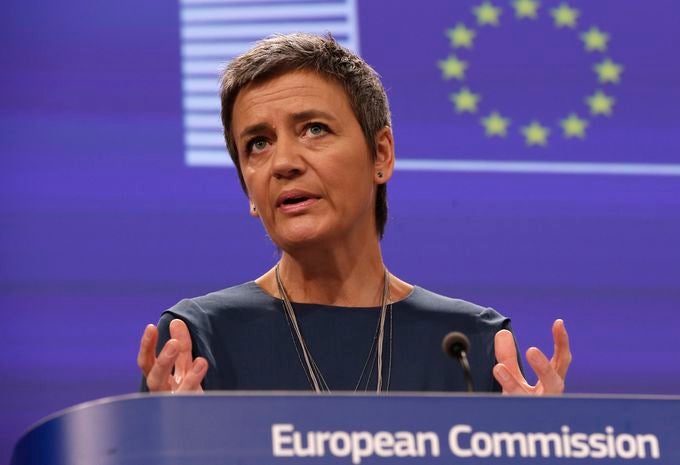 Margrethe Vestager, the European Union's competition commissioner
In the next few weeks, the EU is expected to come out with a decision on an investigation probing Google's business practices, and the tech giant is facing a fine that may exceed €1 billion euro, according to Financial Times' sources familiar with the matter. The European Commission and Google have not commented yet, but if the information is correct, it may be an indicator that a multi-year antitrust case is coming to a closure.

The European Commission accuses Google of abusing its dominant position in the European search engine market. The service in sight is Google Shopping, which allows users to compare prices of products between different vendors, and the investigators claim that the tech giant is using its own search algorithms to over-represent its service in the search results. If the giant is found guilty, the Commission could impose a fine of up to 10% of the company's revenues totalling to $90 billion last year, according to Financial Times.
It is not the only investigation that puts Google under the European Commission's magnifying glass, though. The EU regulator is also looking whether the company's insistence on pre-loading its apps on mobile devices actually prevents competing apps from reaching customers.
Recommended Stories