EE in the UK says that Microsoft needs to do more to support Windows Phone
6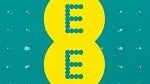 Just a couple weeks after
Nokia's VP of Application Development expressed concerns
over the pace of development Microsoft is putting into Windows Phone, the largest carrier in the UK expressed some frustration with Microsoft as well.
EE CEO Olaf Swantee expressed excitement over the user experience of Windows Phone, but felt that Microsoft was not offering enough support to market the platform.
Windows Phone has enjoyed strong support in the UK, with market share more than doubling over the past year to about 9%. Microsoft has been putting together exclusive Windows and Windows Phone "zones" with various retailers and carriers around the world.
"What's concerning is we still see such a significant demand for iOS and Android. While Microsoft has seen some increases to the popularity of its platform, it's still very small compared to the other two. It still has to do work to support it. It's a different operating system, a good product and exciting, but it needs to offer more support." - Olaf Swantee
Now, Mr. Swantee is not saying anything we do not already know, and in fact, he may be passively expressing frustration with Microsoft's and Nokia's recent deal with Telefonica, scoring that carrier an
exclusive deal with a 64GB rendition of the Lumia 1020
. Meanwhile, Microsoft is not making any apologies,
"Windows Phone is the fastest growing platform in the UK. Our focus is on building this constantly growing customer base and driving user satisfaction. Working closely with all our operator partners in the UK and across the globe is key to driving growth and satisfaction."
Microsoft can, in no way, claim to not be aware of the pace the mobile sector is moving. Of course, trying to develop while the
whole company itself is undergoing a massive reorganization
is probably not helping matters that much. No doubt EE, like most other established carriers, are eager to see the two gorillas in the room get taken down a notch or two to keep the sector exciting.
source:
Mobile Today
via
WMPoweruser