Nokia VP unhappy with Windows Phone app progress
34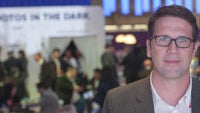 We won't be the first to say that the Nokia/Microsoft symbiosis has had its fair share of ups and downs. Regardless, if you have been paying close attention to their dealings, you can almost feel a sense of camaraderie between the two,
despite the naysayers
. In fact, it
seemed
like the duo is doing so well, that just a few weeks back everyone had a possible merger on their mind. Until, of course,
that rumor was shot dead
.
That being said, an interview with Nokia's VP and Manager of App development, Bryan Biniak, paints a slightly different picture. Perhaps more of a quibble, rather a full-blown critique, Biniak does raise several issues that Windows Phone as a mobile OS faces:
"
We are releasing new devices frequently and for every new device, if there is an app that somebody cares about that's not there that's a missed opportunity of a sale,
" Biniak commented.
As you probably know, while Windows Phone is now officially in the top 3 of mobile OSes, its app store continues to lack a fair amount of big-name applications. Biniak does see and identify this as a major problem claiming that "
You can't sell a phone without the apps, you just can't
".
"
People rely on applications for their day-to-day life and if you don't have something which I use in my day-to-day life I'm not going to switch [operating systems] because I don't want to compromise the way I live my life just to switch to a phone.
"
With that in mind, Biniak appears rather optimistic about the future of the partnership. Biniak's claim that there aren't any "major gaps" in terms of apps gently shoved aside, the Nokia and Microsoft duo is apparently working extra hard on attracting every developer who's worth having to Windows Phone. What's more, he claims that by the end of 2013, the OS will have reached a point where
"
People will be hard-pressed to say 'Windows Phone doesn't have this app' and it makes a material difference. I don't think there will be any [app developers] we don't have commercial agreements with, and so maybe it's not published by the end of the year but will be published before the end of [March]
."
That's a big promise, and one we'll hold Nokia accountable for. Not out of spite, but the very opposite – as consumers we want Windows Phone to succeed and raise the bar on the somewhat slumbering Android and iOS.
source:
International Business Times