EA (dis)honored to be ranked US worst company, second year in a row
37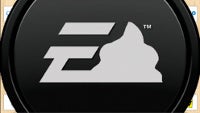 Game studio Electronic Arts has fought fierce competition for the least wanted award for any company - America's worst. Yet, somehow, EA had the dishonor of not just winning it, but winning it for a second straight year.
In a massive poll conducted by The Consumerist, online users voted their most hated company and Electronic Arts won by a huge margin against the other candidate, Bank of America.
Voting built in rounds put tech giants like Apple and Microsoft, Google and Facebook against each other. Apple got more of the negative vote, and so did Facebook.
T-Mobile and AT&T represented the worst of carriers with AT&T getting more votes, and Best Buy and Walmart were among the retailers online users in America did not like either. All cable companies were also in the list.
You might wonder how Electronic Arts got the negative vote of so many people to become America's worst company. It probably has a lot to do with the fact that its customers are virtually all online and the poll was among online users. The SimCity 5 outrage where the company launched the game without having the servers ready for players probably had a lot to do with it, and so is the company's tendency to use in-app purchases to an absurd scale in games like Real Racing 3.
Electronic Arts COO Peter Moore came up with a blog post promising the company will do better to please its customers, but also pointed out that
"the tallest trees catch the most wind,"
saying that actual sales of the company are growing.
source:
Consumerist