Durex petitions the Unicode Consortium for a condom emoji
11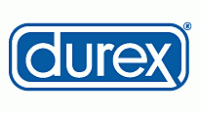 Condom maker Durex has sent an open text message to the Unicode Consortium. This is the group that determines which emojis are added to the Unicode writing system. As you might have already concluded, Durex wants the consortium to add a condom emoji. Aside from making the joke that it wants to promote safe sexting, the truth is that Durex does have an agenda here.
By adding the condom emoji, and focusing on teens, Durex says that it will "empower them to talk openly about protection." The condom manufacturer says that talking openly about sex "is vital to prevent STIs, HIV and AIDS."
We could know pretty soon whether Durex will get its wish. This week, the Unicode Consortium has a meeting at Adobe Systems' offices in San Jose, and a decision could be announced shortly afterward.
Durex posted a video to YouTube showing the open text message it sent to Unicode. Check it out by clicking on the video below.
source:
Durex
via CNET