Dumbstruck: the app that records your friends' reactions to your messages
3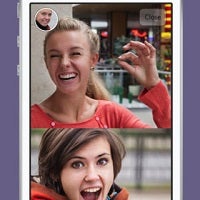 You send funny messages to your friends and they respond with an "LOL" or "hehe," but how do they really react? Perhaps she or he was just being polite, or perhaps TXT-speak-language fails to adequately share what their reaction really was.
With Dumbstruck, you can see your friends' reactions to your messages via a Vine-like, 6 second video recording of how they respond when viewing what was sent to them. That video is send to you.
The way the app works is that it requires the recipient to acknowledge and touch a "start" button in order to read the message. The app then activates the camera and records the reaction. You can share the reactions on Facebook and Twitter. The app auto deletes the videos after 24 hours unless you choose the save them. Basically, Dumbstruck is a polar opposite to Snapchat.
Dumbstruck is available for iOS devices right now. It is free and available on iTunes (see source link).
source:
Dumbstruck
(iTunes) via
BetaBeat