Dual OS tablet by Asus swings through the FCC, runs Android 4.4 and Windows
7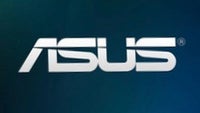 Asus is no stranger to the concept of building devices meant to work with more than one operating system. Earlier this year, for example, we got the
chance to play with the Transformer Book Trio
which was built to run both Android and Windows 8. And from the looks of it, there's more dual OS hardware in the company's future. Or at least that's the assumption we made today after discovering a new Asus slate at the FCC – a slate seemingly capable of booting into both Android 4.4 and Windows 8.
The tablet in question is listed under multiple model names. These are M82T, L82T, and R82T, and as much as we wish it wasn't so, we have no idea what makes each variant different from the rest. Hardware-wise, component model names listed in the FCC filing show that an Intel Atom "Bay Trail" CPU is powering this particular tablet, either the Z3740 or the Z3770. A 3910mAh battery is present as well, along with 32 or 64GB of storage. Screen size and resolution aren't being mentioned, but judging by the tablet's physical size, we're probably looking at a 7-incher. If our guess is correct, then we might be looking at the first brand-name dual OS tablet of this caliber.
But wait, there's more! This Asus tablet is listed under six other model names, including M80T, L80T, and R80T, which are attached to a Windows-only variant, as well as M81T, L81T, and R81T, which are supposed to be Android-only versions of the device. Again, we have hardly any clue as to what the differences between these models are.
If any of these Asus tablets are meant to see the light of day, then we might get to see them in a month's time during CES.