Dropbox will now be pre-installed on Xperia Z3 devices; wants to be more than bloatware
12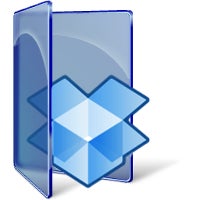 Sony has become Dropbox's latest partner and will pre-load its handsets (from
Xperia Z3
onwards) with the Dropbox app. This is another step in the cloud company's ongoing campaign to integrate its services with more and more mobile devices; the previous two mobile vendors, to become Dropbox partners, were Samsung and HTC.
Yes, the app will now be pre-installed on your shiny new Z3 (or, if you already own one – you should probably expect an update), but don't think of it as bloatware; for Christine Moon, head of Dropbox's Mobile Partnerships team, does not want the app to feel this way at all. She says the developer team is working closely with the smartphone manufacturers in order to bring smart integration of Dropbox's services into the phones' UIs. For example – Samsung smartphone users can upload pictures to Dropbox directly from the phone's photo gallery.
Of course, uploading pictures is not the end-all be-all of the cloud service's plans to grow. As an example of her vision for the service, Moon said:
"The added value is having Dropbox integrated in a smart way. This device (a Samsung Galaxy Note 3) comes with an application that tracks my steps. What if over time because I'm prone to diabetes I want to track it over many years? What if it had a cloud component? Those are the things that we think about, what is the added value we can bring? You can see more of those integrations going forward, coming with many different partners."
So, basically, Dropbox has the potential to become a sort of a life log – following you across phone upgrades through the years and still keeping all of your information intact. Yes, it sounds just a little creepy, but when one shakes off the paranoia for a second – one can see the benefits and coolness factor... and then the paranoia sets in again.
source:
BuzzFeed
via
XperiaBlog