Drift, drift, drift! Burn some rubber in these outstanding drifting games for iOS and Android
5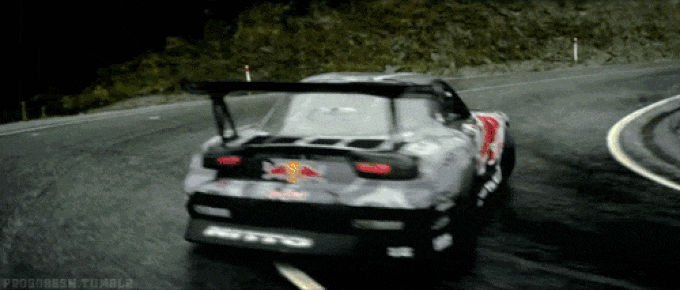 If you're a gearhead with gasoline in the veins, there's a pretty high chance that drifting is chief among your favorite driving techniques. It's fun, it's crowd-pleasing, and needless to say, experiencing it first-hand is one of the more unforgettable experiences. Of course, if you have a suitable vehicle at hand and don't miserably fail, like these
people here
.
Yeah, like anything else vehicle-related, drifting can be as dangerous as much at it's fun. That's why it should always be performed on a designated racing track with a suitable vehicle. But is this the only way to practice this, ahem, motor sport? Of course not! A slew of video games exist for the purpose, and if you have yourself one of the better gaming steering wheels at home, paired with a nice set of pedals and an H-shifter, then you can feel the bitter virtual taste of burnt rubber without even leaving your house!
In any other occasion, you can fire up one of the better drifting games for Android and iOS and immerse in the action.
CarX Drift Racing
This one is truly one of the best drifting games we came across. For one, its does not feel like yet another blatant excuse for showing you obtrusive pop-ups and throwing more and more paywalls in your general direction. The gameplay is undoubtedly the strongest forte of CarX. The physics is surprisingly adequate for a mobile game, which is rather refreshing. The cars powerslide in a more realistic manner than your average mobile drift game
The best drifting game on mobile
One of our favorite aspects of the game are the customizable controls. By default, you slide around the track by tilting the phone and tapping gas and brake buttons on the screen. This is nice for a couple of minutes, but we were pleasantly surprised to find that a steering wheel + pedals control scheme is also on board; pair it with the throttle slider and you can control your car as precisely as it gets.




You can have a large amount of classic drift cars in your garage, notably the mythical Hachi-Roku (Toyota AE86), the ultra-agile S13 (Nissan Silvia), the venerable Toyota Supra, the Mazda RX-7, the Nissan 350Z, the impressive Skyline R32 GT-R, and lots of North American gas guzzlers that have enough torque to tear chunks of asphalt from the road. You can tune and upgrade all of these with the coins you earn from completing various drifting challenges.




Definitely, a must-have for all drift fans out there!






Thumb Drift
Price: free
While this sounds rather easy at first, rest assured that the game has a certain difficulty to it - it's quite easy to learn, yet hard to master driving cars in Thumb Drift. Part of this is largely due to the procedurally generated tracks. You can never know what course the track will take you with the next curve. This, paired with the fast-based gameplay, makes Thumb Drift an exciting and intriguing take on the drifting sport.
In terms of vehicles, you get lots of fictional ones which resemble real-life counterparts. You even get to drift in a tank! Now that's something you don't see every day, but is
totally possible
!
Driftkhana
Price: $1.99
Although it's not the most spectacular racing game, Driftkhana certainly got our attention with a couple of interesting concepts it employs. For example, the car has a throttle slider and the e-brake one is tied with it, moving as you rev up the gas or slow down and always just millimeters away from your fingertip. This allows for ultra-quick drift initiation, without losing precious momentum.
In terms of concept, Driftkhana touts itself as a "freestyle drift app", and it's exactly that. It is not a racing game in the purest meaning of this term — there is no point systems or rules, as the developer puts it. On the contrary, you get to drift your car of choice on a spacious set filled with movable ramps, road cones, beach balls, and other objects that aim to make drifting funnier. Well, we feel like powersliding a car around in a virtual environment is already one of the funniest activities, but to each his own.
Drift Zone
Price: free
Apart from having a not-too-shabby gameplay, Drift Zone sets itself from other drifting games with its unique "bullet time" feature. It allows you to slow down the gameplay and control your car with a surgeon-like precision. Well, the latter is an exaggeration on our part, as the game's interface does not allow for such an intricate control over the ride, but the feature is undoubtedly a fresh addition to the drifting game genre.
Control-wise, you have only one way of drifting with your car - you steer by tilting the device to the left and to the right, accelerate and e-brake by tapping the on-screen buttons. Another small, but good addition is a dynamic radar in the top right corner which shows the vehicle's angle in comparison with the road - this is extremely useful as it aids you in initiating and completing your powerslide.
In terms of garage options, you get the full regalia of classic drift vehicles. We've got the Nissan Silvia, the Skyline GT-R R34, the 240SX, and other notable gas guzzlers.