Valve launches Dota game on Android and iOS devices, but it's not what you think
3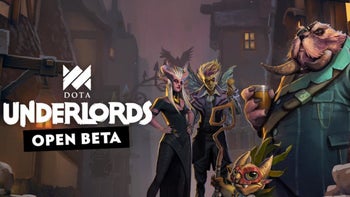 After the
Artifact fiasco
, Valve is back with yet another game, but a completely different one this time. Dota Underlords strikes no resemblance to the company's previous card game and, despite its name, it has nothing to do with the MOBA (multiplayer online battle arena) genre.
Dota Underlords is an Auto Chess clone, a community mod originally made for Dota 2, where players mix and match a team of heroes to compete in the arena for glory and … items. Fights happen automatically, but players get to choose the heroes composing their team, as well as which heroes to upgrade and when. If you're acquainted with
Dota characters
, you'll feel right at home in Dota Underlords, but keep in mind that their powers are very different in Valve's latest game.
Valve's Dota Underlords is still in beta, but Android and iOS users can try it out for free via
Google Play Store
and
App Store
, respectively. Moreover, the game benefits from crossplay, which means that you can start a game on PC and finish it on your mobile phone, or the other way around.
Each player's Dota Underlords profile is shared across all devices, so no matter what they play on, they will always make progress. To make things more appealing, Valve announced that it will soon introduce a so-called Battle Pass, which adds progression, cosmetics, custom boards and a plethora of other new features.
And since the Dota universe has so many heroes, even for Underlords, Valve will rotate certain heroes, items, and Alliances to make room for new additions that will allow the game to evolve and be more interesting even for Dota players. Finally, we do have to mention that you need a little bit of luck as well if you are to beat all the other players in the arena.