Don't write off the possibility of a 4K handset from Samsung or LG next year
30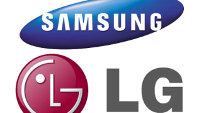 On Thursday, we passed along a report stating that
LG and Samsung have decided not to bump the resolution on any of their 2016 handsets to 4K
. But a tweet from tech journalist @Ricciolo1 states otherwise. In his message, he writes not to trust those Korean reports, which means that one of the Korean manufacturers does plan on bringing a 4K phone to market in 2016.
Ricciolo says that this phone is big, flat and slim, and he doesn't think it will be canceled. That could mean that this is a particular model that is produced every year, and its cancellation would be unusual. If we had to guess here, it could be the Samsung Galaxy Note 6. Again, that is just a guess.
Right now, the only smartphone with a 4K display is the
Sony Xperia Z5 Premium
. When displaying content like pictures, video and other media content, the screen has a resolution of 2160 x 3840. On the 5.5-inch screen, that works out to an amazing 801ppi pixel density. To preserve battery life, at other times the screen carries a 1080p resolution.
There are many smartphone buyers who say that a 1440p resolution is unnecessary at this time, especially when you consider how much battery life such a display eats through. If these consumers say QHD is too much, you can be sure that they consider a 4K resolution to be wasted.

Tech journalist @Ricciolo1 says not to rule out a 4K smartphone next year from LG or Samsung
Thanks for the tip!
source:
@Ricciolo1