Report: Samsung and LG saying no to 4K displays on their 2016 phones
44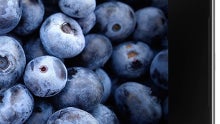 Sony won't be opening the 4K display floodgates with its unique
Xperia Z5 Premium
handset, it seems. If you have been expecting some of the biggest Android brands like Samsung or LG to follow suit with a 4K phone screen next year, you might be in for a disappointment. A Korean publication today claims that both Samsung and LG have decided to pass on the 4K idea for now - not that they can't
make such high-res displays themselves
.
Today's rumor claims that the two Korean companies have mulled the possibility of issuing phones with a 4K screen, but decided that the advantages will only be incremental to what we already have. Samsung in particular can benefit somewhat from a mobile device with a 4K screen,
given its VR efforts
, but it has apparently deemed it too niche of a market for now, tips the report.
Instead, the source spells, the companies would focus on improving the power draw and outdoor visibility of their existing display lines, especially the 1440p panels that will likely go in their next flagships. We can't say that we are disappointed by such a decision, and thus Sony may remain the sole phone maker that offers a handset with 4K display resolution for the foreseeable future.