Don't unlock the bootloader on the Motorola Moto X Pure Edition unless you want the warranty voided
16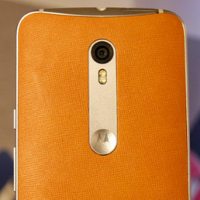 Just in case you were unclear on the subject, a post on the Motorola Forum from the forum manager, makes it clear that the unlocked
Motorola Moto X Pure Edition
is not a developer edition. This means that unlocking the bootloader, which might be tolerated on a developer edition handset, will void your warranty on the phone.
However, Motorola is saying that the warranty could still be considered in place if the bootloader is unlocked and the damage is an unrelated physical malfunction, such as a "
bad volume rocker
," or a "
failed speaker
." As long as there is no sign of physical abuse on the phone, honoring the warranty on such unrelated physical issues will be considered. According to the forum manager, "
The key is that the problem can't be traced to software or abuse
."
The same rules will apply to the MotoCare extended warranty. So if you are a modder, you still might be able to have coverage on some issues. This apparently will be decided on a case-by-case basis at Motorola's discretion.
source:
Motorola
via
AndroidandMe