Don't know what to ask Google Now? The search bar will tell you
8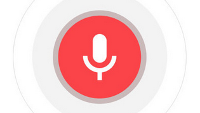 If you own an Android powered device and don't know what to ask Google Now, simply look at your search bar widget. You will see recommendations of things to ask the proactive personal assistant (not to be confused
with the Proactive feature coming to iOS 9
). For example, a glance at the search bar might suggest that you say, "
Ok Google...Movies nearby
" or "
Ok Google...15% of 80.
"
The search bar suggestions are apparently available on random Android 5.1 powered devices. The feature is appearing on some Android phones sporting that build of the open source OS, while others have yet to see these suggestions on their Android device.
We're wondering if any of you have spotted these new suggestions on your Android handset. If so, tell us what build of Android you're rockin'. While showing these suggestions is not connected with
next month's debut of Cortana's app for the platform
, it can't hurt Google to keep reminding Android users about all of the things that Google Now can do.
source:
Reddit
via
AndroidGuys