Does the iPhone 5 suffer from light leakage?
99+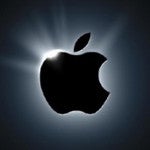 Oh dear, after the reports of some
iPhone 5
devices arriving with
scratches on the metal framing and back out of the box
(bonus feature?), it looks like some owners of the white version are now experiencing a little bit of light leakage from the top end of their brand new smartphones. The issue doesn't seem to be anything major, but if you are using your handset in complete darkness, with those units it's possible to see just a bit of light leaking between the phone's front glass panel and the metal frame somewhere near the top.
It's not completely sure if this is a widespread issue, but it has been confirmed by a number of sources, so it doesn't seem to be very isolated. Apple is yet to make any kind of statement regarding this problem (if it makes one at all), but we can't really think of too many ways to fix this one, except for replacing the faulty units with new ones. Well, maybe now's the right time to bring that iPhone 5 back to the store and ask for a new one.
Do you happen to experience this issue with your own iPhone 5?
via:
BGR