Does the hump on the Nexus 6P bother you?
53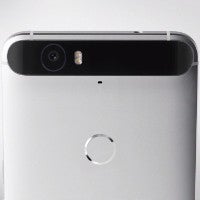 As far as successors go, the Google Nexus 6P is quite the departure from the Nexus 6. With a body made out of aeronautics-grade, anodized aluminum, diamond-cut edges, and an ergonomically sloping back, we found the 6P's design to be more aesthetically pleasing compared to its predecessor.
For the most part, this should probably be attributed to the fact that Huawei, not Motorola, made this year's Nexus phablet, and that's saying a lot. Looks have always held importance for the former, while the latter is typically more concerned with the practical side of things when shaping its handsets. There is, however, one area of contention with the 6P: the camera hump.
Now, we'll start off by saying that we at least are happy to see that the hump goes all the way through the right side, and is not isolated to just the camera lens. So the Nexus 6P won't wobble. That's a plus. Still, we've already started seeing complaints within the community, with some folks feeling like that particular area detracts from the overall appeal of the Huawei-made phablet. Do you agree with them?