DoJ approves sale of Nortel and Novell patents
5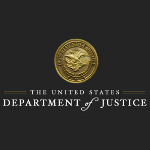 In the same filing as the one approving the sale of
Motorola to Google
, the DoJ also announced the approval of the acquisition of Nortel patents by Rockstar Bidco and Novell patents by Apple that had been under investigation.
The Nortel patents were part of the company's bankruptcy sale, and the approval paves the way for purchase of the patents by Rockstar Bidco, which is the partnership created by RIM, Microsoft and Apple expressly for this purchase. You may remember that there was quite a back and forth on this one with Google claiming that the patents would be used by the competition to
take down Android
, while Microsoft claimed that Google had been offered a chance to be
part of the partnership
, but turned it down. The purchase was made by
Rockstar Bidco for $4.5 billion
.
The Novell patents have been approved for sale to the partnership of Apple, Oracle, and EMC Corp.
The same statements from the Google/Motorola acquisition were applied to both of these purchases as well. The DoJ says that the purchases are not likely to lessen competition, and although there is a possibility of exploitation of the patents, that possibility doesn't mean that the acquisitions must be denied. As it did with Google, the DoJ specifically pointed out that "Apple would likely benefit significantly through increased sales of its devices if it could exclude Android-based phones from the market or raise the costs of such phones through IP-licenses or patent litigation." However, the Novell patents are unlikely to be exploited in that way, and a concerted effort by the companies behind Rockstar Bidco would certainly raise red flags by the DoJ, so the acquisitions have all been approved.